Without web development, it is impossible for any developer to build and maintain high-end web applications. For designing an app, a complete full-stack software bunch such as MERN or MEAN. In which M refers to MongoDB, E refers to Express JS, A refers to Angular JS, R refers to React JS and N refers to Node JS. When combining all these JavaScript technologies one gets a powerful app.
In our Full Stack Developer Training in Noida, you get an opportunity to learn all the technologies and you become ready to step in your professional career as an expert full-stack developer. It is well known Java Script has been ruling the IT industry and today 3 billion devices are making use of Java Script. So, grabbing the required skills will help you become an exceptional skilful resource with our Full Stack Certification Course.
Getting your hands on full stack technologies you will get yourself prepared for the IT industry helping you host efficient apps in the cloud. All the above, you will get an insight how to launch cloud apps in an efficient manner on the completion of Full Stack Placement Course. So, it's important to start your professional journey with our leading Full Stack Developer in Noida and get a high-paying career.
With the Full Stack Developer Training in Noida, you get a complete overview of MEAN technologies like Express, MongoDB, Node.js, CSS, HTML and Angular.

You become a master in all the Java components and get an understanding of how to design and develop web apps from scratch making use of full stack technologies. You can either design single page app or multiple pages depending on your needs.

Using MEAN stack, you get an understanding of how to design more superior apps.

The course gives you a thorough understanding of different web development concepts such as plug-ins, JQUERY, AJAX, forms, events, Google APIs, and other related concepts.

You get to create documents with the help of MongoDB and makes feasible to work on query reports.

You get to come across complete front-end development and back-end development.

You get an understanding of how to develop highly technical apps in a few hours using Java Script or Type Script techniques.

Our Full Stack Development Certificate Course in Noida, helps you develop application parts like services, controllers or directives.
The way market trends are changing, IT industry is becoming too competitive today. Full stack development gives competitive edge over the other technologies as well. In our Full Stack Developer Training in Noida, you get an opportunity to design powerful web applications. You get to establish your career as a full-stack developer and get hired by big organizations. You can expect a salary up to $117k on an average.
With us you acquire the right skills as we are the best Full Stack Development Training Course in Noida. The salary packages are also amazing and fall under the bracket of 4 to 6 lacs per annum. You can also prepare yourself for the global certificate exam too with us. At our Full Stack Developer Training in Noida, you get to revamp your career in the IT sector.
The career growth is tremendous once you complete the Full Stack Development Training Course in Noida. The salary package is quite impressive in comparison to other technologies. You get to work as a MEAN stack developer, full stack developer, web developer, and more.
You are not required get your hands on various technologies but you think of building your career in the JavaScript. You also get an employment rate which is motivating. So, planning to complete your Full Stack Certificate Training you get to build a career that inspires others.
MEAN or MERN both are the two most common technologies. With MEAN you get an opportunity to create cloud-based apps flexible and extensive in nature. You can avail multiple benefits for your users such as better speed, better performance, and cost-effective too. Today, many companies are willing to MEAN stack developers onboard. So, getting into this field with Full Stack Development Training in Noida give you a chance to rise and shine.
A recent survey says 3 million Full stack opportunities are available for the candidates trained and certified in the Full stack technology. You also get a high-paying salary and a certification accepted globally.
With The Full Stack Development Certification training you will become an expert and get all the skills in the development of various applications from the minor details to advanced level. You get to practice on industry projects, real-time examples, and hands-on training. Once you complete your Full Stack Development Certification Course from XX, you not only get the skills but also get a Mean Stack Web Developer Training course completion certificate which is a big thing in itself.
The Full Stack Development certification training from XX is given industry reorganization from year helping candidates to grow in their career. Basis on the survey, Full stack development has gained huge respect from past many years. The course content is as per the on-going industry trends making you ready to bring a change in the IT sector with your skills.
MEAN is made by combining other technologies. You get to explore various roles and responsibilities. In our Full Stack Developer Training institute in Noida, you get to learn how to perform the job roles and responsibilities.
Candidate should have in-depth knowledge of MongoDB, Node.js, Angular, CSS, HTML, React JS, Express and many other full stack development technologies.
Complete understanding of Java Components and step-by-step illustration of how to design and develop web apps of single page apps and multiple pages using full stack technologies.
Know how to build powerful apps by making use of full stack technologies for development to the full potential.
Candidate should have detailed knowledge of web development concepts such as JQUERY, events, forms, Google APIs, plug-ins and more.
Familiar with MongoDB for creation of documents easy and query reports effectively.
Candidate should have understanding of how to consume web series, and in-depth insights of front-end development as well as back-end development.
Capable eto develop highly technical apps in lesser time with the help of Type Script or Java Script techniques.
Good knowledge of developing application parts like controllers, services or directives.
We are a leading Full Stack Developer Training Institute in Noida and helps you prepare for a rewarding career with a good package.
Many companies want to hire certified and skilful candidates to fill the designation of full-stack web developer who are having knowledge of a MEAN or MERN technology. As a full stack developer you learn the development of apps from scratch. You can get a job in the big industries like IBM, TCS, OYO, LinkedIn, BYJUS, OYO and more.
Due to expensive future scope in the full stack development the demand is really high. You can land a high-paying job among the 23k job openings. And the salary will be growing with the experience.
With our Full Stack Training in Noida, you can get set for the leading industries. You can master all the concepts in detail with our Full Stack Developer Training institute in Noida.
A training certificate works as a proof of your skills and knowledge in full stack development. After the completion of Full Stack Developer Placement Course in Noida you get a course completion certificate. You also increase your chances of getting hired. Not only this, you also feel confident with your skills in the full stack development.
Related Courses to Full Stack Developer Training in Noida
Plenary for Full Stack Development Training
| Track | Week Days | Course Duration | Fast Track |
| --- | --- | --- | --- |
| Course Duration | 100-120 Days | 24 Weekends | 24 Days |
| Hours | 1 Hrs. Per Day | 2 Hrs. Per Day | 6+ Hrs. Per Day |
| Training Mode | Classroom/Online | Classroom/Online | Classroom/Online |
Want To Know More About
This Course
Program fees are indicative only* Know more
Program Core Credentials

Trainer Profiles
Industry Experts

Trained Students
10000+

Success Ratio
100%

Corporate Training
For India & Abroad

Job Assistance
100%
BATCH TIMING
As per your requirement
FOR QUERIES, FEEDBACK OR ASSISTANCE
Contact Croma Campus Learner Support
Best of support with us
WhatsApp (For Call & Chat)
Full Stack Development Training Programs
Full Stack Development Training Programs
Need Customized curriculum?
Mock Interviews
Prepare & Practice for real-life job interviews by joining the Mock Interviews drive at Croma Campus and learn to perform with confidence with our expert team.
Not sure of Interview environments? Don't worry, our team will familiarize you and help you in giving your best shot even under heavy pressures.
Our Mock Interviews are conducted by trailblazing industry-experts having years of experience and they will surely help you to improve your chances of getting hired in real.
How Croma Campus Mock Interview Works?

Projects
Validate your skills and knowledge by working on industry-based projects that includes significant real-time use cases.
Gain hands-on expertize in Top IT skills and become industry-ready after completing our project works and assessments.
Our projects are perfectly aligned with the modules given in the curriculum and they are picked up based on latest industry standards.
Add some meaningful project works in your resume, get noticed by top industries and start earning huge salary lumps right away.
self assessment
Learn, Grow & Test your skill with Online Assessment Exam to achieve your Certification Goals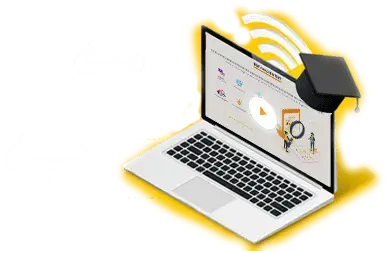 Since the inception of Croma Campus, it has trained 500+ professionals in Full Stack Development.
Croma Campus offers two live projects to the candidates to give them a chance to gain industry experience and validate their proficiency.
The training format at Croma Campus includes all modes of training. Candidates can select between classroom, online, or self-paced depending upon their preference and time constraints.
Full Stack Development is a vast and extensive field that has an enormous application range in the industry. Therefore, it requires a proper certification course and years of training to validate the skillsets.
Croma Campus is a credible and well-known Full Stack Developer Training Institute in Noida. It has a considerable brand value and provides many benefits such as flexibility in classes, job assistance, expert faculties, and a rigorous curriculum. Obtaining a certification would help you in getting interview calls from many top recruiters in India and abroad. However, ultimately your expertise and diligence in understanding all the topics would make the main difference.
Career Assistance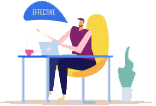 - Build an Impressive Resume
- Get Tips from Trainer to Clear Interviews
- Attend Mock-Up Interviews with Experts
- Get Interviews & Get Hired
+
Are you satisfied with our Training Curriculum?
Enroll Now
If yes, Register today and get impeccable Learning Solutions!.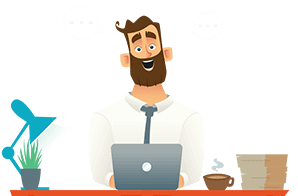 Instructor-led Sessions
The most traditional way to learn with increased visibility,monitoring and control over learners with ease to learn at any time from internet-connected devices.
Real-life Case Studies
Case studies based on top industry frameworks help you to relate your learning with real-time based industry solutions.
Assignment
Adding the scope of improvement and fostring the analytical abilities and skills through the prefect piece of academic work.
Lifetime Access
Get Unlimited access of the course throughout the life providing the freedom to learn at your own pace.
24 x 7 Expert Support
With no limits to learn and in-depth vision from all-time available support to resolve all your queries related to the course.

Certification
Each certification associated with the program is affiated with the top universities providing edge to gain epitome in the course.
Training Certification
Earn your certificate
Your certificate and skills are vital to the extent of jump-starting your career and giving you a chance to compete in a global space.
Share your achievement
Talk about it on Linkedin, Twitter, Facebook, boost your resume or frame it- tell your friend and colleagues about it.
Video Reviews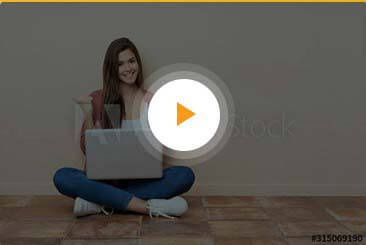 Corporate Training at Croma Campus helped our employees in getting all the required skills through an organized method of instructions. It was truly amazing getting associated with Croma campus with the amazing content delivery and constant support.
Mr. Rajiv Kumar
Manager at Genpact
Batch-2020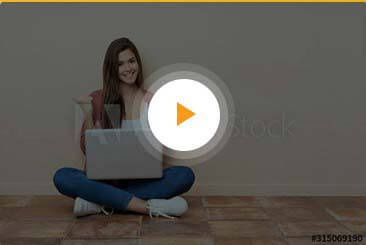 Through corporate training at Croma campus, our employees got all capabilities and knowledge that is required to achieve company goals and success. Furthermore, the training also helped in improving teamwork, employee's satisfaction, retention, and more.
Mr. Abhishek Sharma
Manager at Tech Mahindra
Batch - 2021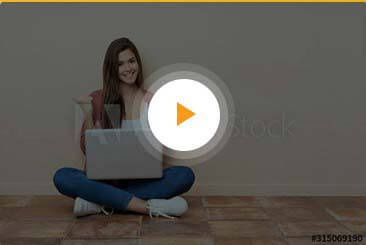 Adding skills and certifications to employers' resume was a wise decision that helped us to increase our revenue by 200 percent and also improved our reputation in terms of quality and on-time delivery.
Mr. Vikram Singh
Manager at hCentive
Batch-2021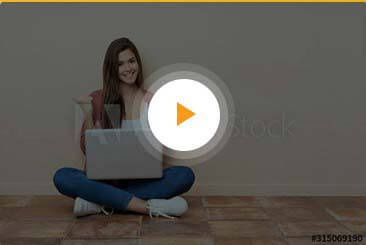 Croma Campus is the best place to learn with amazing support and customer services. The team is always ready to help and assist. They helped me to understand all salesforce concept and today I am working as a Salesforce Professional in a leading industry.
Mrs. Shreya Saxena
Training in Salesforce
Batch-2022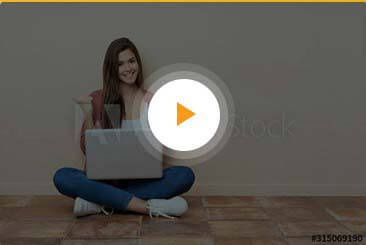 I did complete two courses from Croma Campus. One was web designing and the other was PHP. The mentors are so skillful and knowledgeable. They helped me to learn all concepts with ease without any hassle and I am highly satisfied with my choice.
Mr. Tarun Gupta
Training in PHP
Batch-2021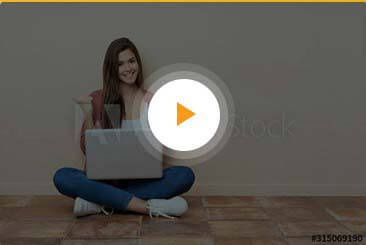 Earlier, I was not sure how online training can help in building a career but the career assistance and mentorship at Croma was so good that I would like to recommend everyone to join the Croma Learning Campus and boost your confidence level too..
Mr. Siddharth Sharma
Training in Software Testing
Batch-2021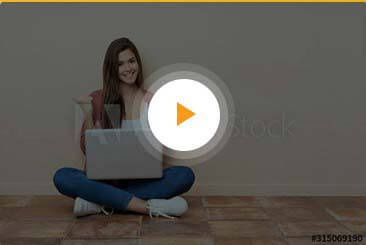 I am a Data Science professional and working with a leading IT industry for more than 15 years. I do have practical exposure to different Data Science services and technologies. I love to teach people having aspiring minds.
Mr. Anurag Mishra
Specialization in Data Science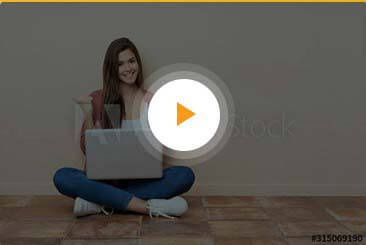 I am a Data Analytics professional with over 10 years of experience. I am associated with Croma campus from last two years. I have trained hundreds of students and guided them towards their career goals and enhancements.
Mr. Tanveer
Specialization in Data Analytics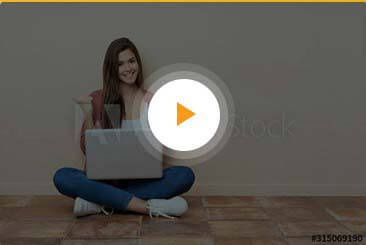 I am a Cloud Computing expert with more than 12 years of experience in an MNC. Till date, I have trained and mentored hundreds of students and professionals globally. Working at Croma is an enriching experience and a wonderful journey too.
Mr. Vikash Jha
Specialization in Cloud Computing