The Certified Scrum Product Owner (CSPO) certification is beneficial for professionals who are much closer to business since it prepares them to be successful product owners by training them on many aspects of timely delivery of high-quality releases while maximizing the Return On Investment (ROI). As a result, the CSPO certification course in Gurgaon is a very valuable credential for any business professional interested in pursuing a Product Owner role on a Scrum team in an organization.
If you want to work on the business side of a project, someone who can understand the client's knowledge of the project and put it into practice, CSPO Training in Gurgaon is a great option. The Scrum Master's job is to bring the team together. The Certified Scrum Product Owner, on the other hand, is in charge of defining a vision based on the client's needs, ordering backlogs to complete the work, and ensuring that the best product outcome is realised at the time of delivery.
Croma Campus provides the best CSPO training in Gurgaon that will prepare you to take on the job of Product Owner in a Scrum team. You'll also have access to local user groups, an online social networking site, and other CSPO-only tools. CSPOs will also receive a profile page on the Scrum Alliance website, as well as a custom-designed logo to promote their credentials. This CSPO certification course in Gurgaon will teach you how to increase product value by accelerating product feature delivery, effectively articulate what you want your product to perform, and maximize project ROI. It's the perfect education package for anyone interested in pursuing a career in project management.
The CSPO training course in Gurgaon is great for anyone with an entrepreneurial attitude who wants to interact with stakeholders, generate higher quality goods, and come up with a creative solution to a team issue.

Taking on the Product Ownership Role.

Advanced Strategy and Purpose.

Understanding and empathizing with customers and users.

Product Assumption Testing (Advanced).

Managing the Product Backlog

Carry out Sprint Reviews and stock biases to track the product's progress.

These CSPO course in Gurgaon will assist individuals in gaining a complete understanding of Scrum and performing their role as a Product Owner to the best of their ability, as well as solving challenges, particularly for complex projects.
The compensation of a Product Owner varies depending on the country and the company. The Certified Scrum Product Owner salaries in various countries are listed below.
Based on 5 salaries, an entry-level Product Owner with less than 1 year of experience can expect to make an average total salary of $824,242 (including tips, bonus, and overtime pay). According to 62 salaries, an early career Product Owner with 1-4 years of experience gets an average total salary of $881,319 per year. With our CSPO training course in Gurgaon, a mid-career Product Owner with 5-9 years of experience earns an average total salary of $1,352,520. Based on 264 salaries, an experienced Product Owner with 10-19 years of experience gets an average total salary of $1,994,127. Employees with a late-career (20 years or more) earn an average total salary of $2,100,000.
The Agile team and the organisation benefit from a well-trained Product Owner. They are required for teams to make key product-related choices. A Certified Scrum Product Owner certification prepares participants to be effective Product Owners by providing them with practical knowledge and Scrum training. Individuals are introduced to and taught concepts such as on-time delivery of high-value releases, maximum return on investment, customer happiness, and Product Backlog management.
Because the CSPO certification course in Gurgaon is a recognized certification, it serves as a career-defining certification for anyone interested in the business side of products, appreciates building and innovating products, and is willing to take on the challenge of becoming a Product Owner for the organization's Scrum team. As a result, leading companies hire people with CSPO certification because they were instructed by specialists during the course and have a superior understanding of the profession.
Anyone whose job it is to define and manage the product vision to completion will benefit from the Certified Scrum Product Owner training in Gurgaon. Participants will be able to go through the whole Agile product management process, from vision to deployment, utilizing Agile concepts and practices by the end of the Scrum Alliance CSPO 2-day programme.
In the industry, there is a lot of need for skilled CSPO workers. Obtain your licence from an authorised Scrum-Alliance centre; otherwise, the company may not recognise it as a valid certification.
The tasks of the Product Owner include the following after the completion of the CSPO training course in Gurgaon:

Organizing the Product Backlog Items.

Prioritizing the most important items in the Product Backlog so that the team can keep track of the missions and objectives.

Making the Product Backlog items accessible and transparent to ensure that they are expressed clearly. Also, ensuring that everyone on the Scrum Team is up to date on the project's progress and what they're working on.

Increase the value of the development team's work by advancing and developing it.

Ensuring that the Scrum team has a thorough understanding of the project.
The CSPO is in charge of maximizing the value of the product created by the Development Team. You'll study the structure, concepts, and values that make scrum work, as well as the important skills and tools you'll need to be successful, in a Certified Scrum Product Owner (CSPO®) class. You'll learn how to balance the needs of different stakeholders, get hands-on experience building a product vision, and find new ways to get to know your consumers so you can choose the best next item of value to bring to market for them. TCS, Infosys, IBM, Accenture, Netflix, and others are among the companies that have adopted it.
With a great placement procedure, we help you be hired by these well-known organizations and claim the good pay that you deserve as a top name in the market and the best CSPO training in Gurgaon.
Croma Campus will work with you to find classes that fit your schedule. As a fresher, you may have plenty of time to attend ordinary batches, however, professionals typically only attend weekend or fast track batches.
You can choose from a selection of certification courses with our CSPO training course in Gurgaon and select the one that best suits your career goals. As soon as you complete the program from Certified Scrum Product Owner training in Gurgaon, we will issue you a training certificate and assist you with your key duties and obligations. Hands-on learning is more important to us so that students can learn what is used in the business.
We also give you a set of interview questions to help you evaluate your overall ability. So, before it's too late, enrol in the best Certified Scrum Product Owner Training In Gurgaon has to offer.
Related Courses to CSPO Training in Gurgaon
Why Should You Learn CSPO Training Course?
A certification helps out the individuals in establishing out the career.
Your chances of getting hired by top organizations boost up.
Helps out in understanding out the procedure of product delivery.
Work closely with the development team & generates new ideas.
Overall development of the organization by increasing efficiency in processes.
Plenary for Certified Scrum Product Owner (CSPO) Training
| Track | Week Days | Weekends | Fast Track |
| --- | --- | --- | --- |
| Course Duration | 2 Days | 1 Weekends | 2 Days |
| Hours | 1 Hrs. Per Day | 8 Hrs. Per Day | 8+ Hrs. Per Day |
| Training Mode | Classroom/Online | Classroom/Online | Classroom/Online |
Want To Know More About
This Course
Program fees are indicative only* Know more
Program Core Credentials

Trainer Profiles
Industry Experts

Trained Students
10000+

Success Ratio
100%

Corporate Training
For India & Abroad

Job Assistance
100%
BATCH TIMINGS
Certified Scrum Product Owner (CSPO) Training Upcoming Batches
Take class during weekdays and utilize your weekend for practice.
Get regular training by Industry Experts.
Get Proper guidance on certifications.
Register for Best Training Program.
10% OFF
Running lack of time? Join Fastrack classes to speed up your career growth.
Materials and guidance on certifications
Register for Best Training Program.
Take class during weekdays and utilize your weekend for practice.
Get regular training by Industry Experts.
Get Proper guidance on certifications.
Register for Best Training Program.
10% OFF
Take class during weekdays and utilize your weekend for practice.
Get regular training by Industry Experts.
Get Proper guidance on certifications.
Register for Best Training Program.
10% OFF
More Suitable for working professionals who cannot join in weekdays
Get Intensive coaching in less time
Get Proper guidance on certifications.
Register for Best Training Program.
10% OFF
More Suitable for working professionals who cannot join in weekdays
Get Intensive coaching in less time
Get Proper guidance on certifications.
Register for Best Training Program.
10% OFF
Timings Doesn't Suit You ?
We can set up a batch at your convenient time.
FOR QUERIES, FEEDBACK OR ASSISTANCE
Contact Croma Campus Learner Support
Best of support with us
WhatsApp (For Call & Chat)
CURRICULUM & PROJECTS
Certified Scrum Product Owner (CSPO) Training
The scrum product owner training program is for professionals who wish to become competent product owners. During the training, you will learn about scrum basics, burn-down charts, scrum artifacts, agile method.
Get full course syllabus in your inbox
Scrum Basics

Understand the Scrum Flow, the core components of the Scrum frame work, and the Scrum vocabulary

Understand the principles/legs of empirical process control

Understand the work culture Scrum creates
Get full course syllabus in your inbox
Roles & Responsibilities

Understand the scope of the Product Owner, ScrumMaster and the team role in detail

Understand why there is no project manager and no agile product manager
Get full course syllabus in your inbox
Product Vision

Understand the importance of having the product vision as an overarching goal galvanizing the entire Scrum team

Understand the desirable qualities of the vision and how it can be shaped

Understand the importance of carrying out just enough prep work

Understand the relationship between vision and product roadmap
Get full course syllabus in your inbox
Estimating

Understand the different estimation levels in Scrum

Understand that the accuracy of an estimate is more important than the precision of the estimate

Understand that estimates of size and duration can be done separately

Understand the impact of pressuring team members to provide low estimates

Understand the difference between estimating and committing
Get full course syllabus in your inbox
Product Backlog

Understand what the product backlog is, and what it is not

Understand product backlog grooming
Get full course syllabus in your inbox
Prioritizing

Understand the importance and benefits of prioritizing the product backlog

Understand the implications of saying everything is mandatory

Understand who should have input into prioritization decisions

Understand that proper prioritization of a product backlog is based on multiple factors

Understand and know how to apply formal approaches to prioritizing (i.e.beyond just 'gut feel' or intuition)

Understand how much latitude to give a team in adjusting the sequence of work
Get full course syllabus in your inbox
Release Management

Understand the goals and how-to of release planning

Understand that planning is adaptive, iterative and collaborative

Understand why quality is frozen and the concept of technical debt

Understand why software should be released early and frequently

Understand and measure velocity

Understand release burn down charts

Understand how a release plan can help predict the future
Get full course syllabus in your inbox
Sprints

Understand the product owner's role in Scrum meetings, and how the Product Owner and Team collaborate

Understand why sprints are time boxed and protected

Understand the concept of sustainable pace

Understand team commitment

Understand the product owner's role
Get full course syllabus in your inbox
Need Customized curriculum?
Mock Interviews
Prepare & Practice for real-life job interviews by joining the Mock Interviews drive at Croma Campus and learn to perform with confidence with our expert team.
Not sure of Interview environments? Don't worry, our team will familiarize you and help you in giving your best shot even under heavy pressures.
Our Mock Interviews are conducted by trailblazing industry-experts having years of experience and they will surely help you to improve your chances of getting hired in real.
How Croma Campus Mock Interview Works?

Projects
Validate your skills and knowledge by working on industry-based projects that includes significant real-time use cases.
Gain hands-on expertize in Top IT skills and become industry-ready after completing our project works and assessments.
Our projects are perfectly aligned with the modules given in the curriculum and they are picked up based on latest industry standards.
Add some meaningful project works in your resume, get noticed by top industries and start earning huge salary lumps right away.
Request more informations
self assessment
Learn, Grow & Test your skill with Online Assessment Exam to achieve your Certification Goals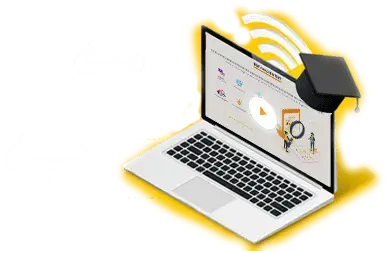 After completing the CSPO Training in Gurgaon from Croma Campus, it has validity for 2 years. It is important to renew it for 2 years.
An ISO-certified institute.
One-to-one doubt clearing sessions.
Well-structured course content.
Croma Campus is the best CSPO Training Institute in Gurgaon which helps out in nurturing individuals for new ventures.
As your CSPO certification get complete from the Croma campus you can go easily move out into domains of agile practices, software development as well as latest business methodologies.
Yes, some concepts are hard to learn during the CSPO training. Moreover, with continuous practice, you can easily get out of a grasp of this technology.
Career Assistance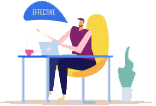 - Build an Impressive Resume
- Get Tips from Trainer to Clear Interviews
- Attend Mock-Up Interviews with Experts
- Get Interviews & Get Hired
Are you satisfied with our Training Curriculum?
If yes, Register today and get impeccable Learning Solutions!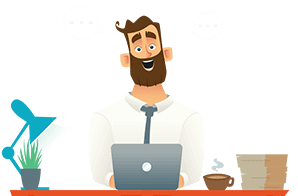 Instructor-led Sessions
The most traditional way to learn with increased visibility,monitoring and control over learners with ease to learn at any time from internet-connected devices.
Real-life Case Studies
Case studies based on top industry frameworks help you to relate your learning with real-time based industry solutions.
Assignment
Adding the scope of improvement and fostering the analytical abilities and skills through the perfect piece of academic work.
Lifetime Access
Get Unlimited access of the course throughout the life providing the freedom to learn at your own pace.
24 x 7 Expert Support
With no limits to learn and in-depth vision from all-time available support to resolve all your queries related to the course.

Certification
Each certification associated with the program is affiliated with the top universities providing edge to gain epitome in the course.
Training Certification
Earn your certificate
Your certificate and skills are vital to the extent of jump-starting your career and giving you a chance to compete in a global space.
Share your achievement
Talk about it on Linkedin, Twitter, Facebook, boost your resume or frame it- tell your friend and colleagues about it.
Video Reviews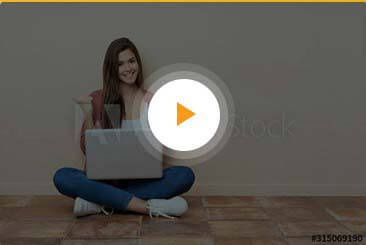 Corporate Training at Croma Campus helped our employees in getting all the required skills through an organized method of instructions. It was truly amazing getting associated with Croma campus with the amazing content delivery and constant support.
Mr. Rajiv Kumar
Manager at Genpact
Batch-2020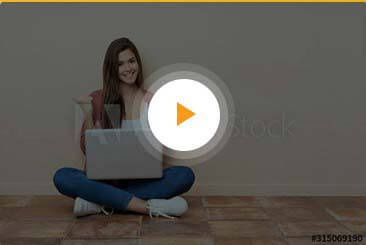 Through corporate training at Croma campus, our employees got all capabilities and knowledge that is required to achieve company goals and success. Furthermore, the training also helped in improving teamwork, employee's satisfaction, retention, and more.
Mr. Abhishek Sharma
Manager at Tech Mahindra
Batch - 2021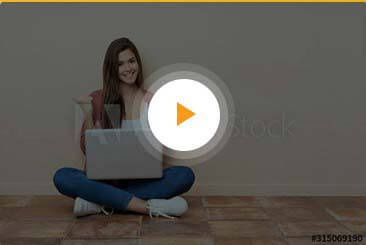 Adding skills and certifications to employers' resume was a wise decision that helped us to increase our revenue by 200 percent and also improved our reputation in terms of quality and on-time delivery.
Mr. Vikram Singh
Manager at hCentive
Batch-2021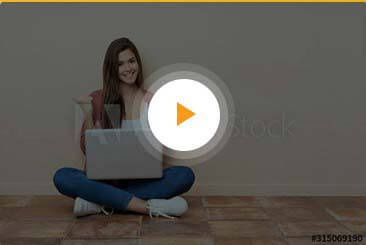 Croma Campus is the best place to learn with amazing support and customer services. The team is always ready to help and assist. They helped me to understand all salesforce concept and today I am working as a Salesforce Professional in a leading industry.
Mrs. Shreya Saxena
Training in Salesforce
Batch-2022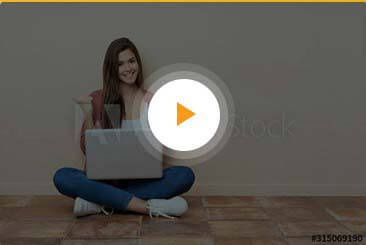 I did complete two courses from Croma Campus. One was web designing and the other was PHP. The mentors are so skillful and knowledgeable. They helped me to learn all concepts with ease without any hassle and I am highly satisfied with my choice.
Mr. Tarun Gupta
Training in PHP
Batch-2021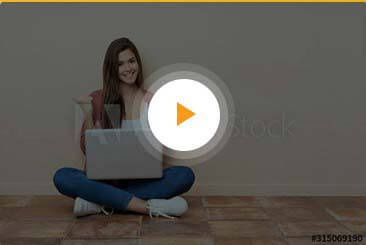 Earlier, I was not sure how online training can help in building a career but the career assistance and mentorship at Croma was so good that I would like to recommend everyone to join the Croma Learning Campus and boost your confidence level too..
Mr. Siddharth Sharma
Training in Software Testing
Batch-2021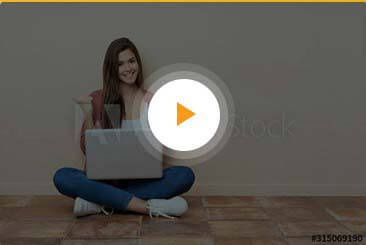 I am a Data Science professional and working with a leading IT industry for more than 15 years. I do have practical exposure to different Data Science services and technologies. I love to teach people having aspiring minds.
Mr. Anurag Mishra
Specialization in Data Science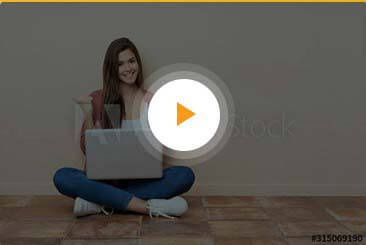 I am a Data Analytics professional with over 10 years of experience. I am associated with Croma campus from last two years. I have trained hundreds of students and guided them towards their career goals and enhancements.
Mr. Tanveer
Specialization in Data Analytics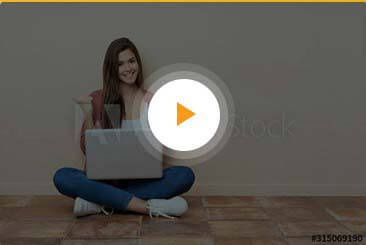 I am a Cloud Computing expert with more than 12 years of experience in an MNC. Till date, I have trained and mentored hundreds of students and professionals globally. Working at Croma is an enriching experience and a wonderful journey too.
Mr. Vikash Jha
Specialization in Cloud Computing