Scrum Alliance® offers the Advanced Certified Scrum Master® certificate. Professionals who prefer to experiment with learning in the workplace during the program will benefit most from ACSM® certification training. You will be able to exhibit coaching and facilitation abilities in your scrum team after completing the ACSM® workshop.
The Advanced Certified Scrum Master online program is a two-day in-depth immersion into the ScrumMaster position. The workshop looks at how ScrumMaster may use Agile Facilitation and Agile Coaching to help the team, the Product Owner, and the organization. The session is chock-full of real-life examples from registrants' own experiences, and it guides them through practical tools and tactics that they can use right away at work. The session takes a deep dive into your position as a ScrumMaster, with hands-on activities and exercises that demonstrate essential ideas and provide you with practical experience with the next level of Scrum.
The ACSM online course certification is for professionals who want to distinguish out in their field by becoming a member of the globally recognized Scrum Alliance community. Our online live ACSM training session would be a valuable experience in ensuring that you are well-versed in Scrum Values, Practices, and Applications. For a better understanding, ACSM certified professionals will be required to complete around 20 hours of self-study. It is suggested that participants finish reading the theory before the session so that they may fully participate in all activities and discussions. All assignments must be completed and live virtual sessions must be attended to become certified. The Scrum Alliance will certify ACSM professionals after they complete the Scrum Master certification course.
Upon successful completion of the ACSM online certification training course workshop, the learner will be able to:

Demonstrate how scrum is in line with the Agile Manifesto for Agile Software Development's values and principles.

Describe how you dealt with a violation of Agile principles.

Recognize the signs that a group is engaging in divergent and convergent thought.

Make working agreements in advance of a meeting to ensure clear communication.

Talk to a corporate stakeholder about Scrum and its benefits.

Use a countermeasure to lessen the impact of a self-organizing team's challenge.

Explain how development approaches are extremely advantageous in a multi-team setting.

Examine how well you've implemented the Scrum values and how you may improve.
In comparison to other common roles such as Project Manager, Software Developer, and so on, 'Scrum Master' is a relatively new word in the IT business. They are now in high demand, and a Certified Scrum Master can easily get well-paying employment in a large corporation. The average Scrum Master income in India is $1,250,086 per year, according to PayScale, and it varies widely depending on your years of experience and level of skill after your ACSM online training course.
The following is a list of employers in India that provide a Certified Scrum Master pay. You need to have at least 4 to 6 years of experience to qualify for these positions:

Capgemini – 1,500,000 per annum

Tata Consultancy Services – 967,000 per annum

Cognizant – 1,128,949 per annum

Infosys – 1,000,000 per annum

Accenture – 1,220,000 per annum

HCL Technologies – 1,100,000 per annum
Scrum Masters usually begin by working with a single team on a single product. With time, they may be able to work with several teams on the same product, or perhaps across multiple products.
Many professionals follow the same route, rising through the ranks to leadership positions or more difficult responsibilities such as Senior Scrum Master or Chief Scrum Master.
Others prefer to take up the role of Product Owner, Developer, or Manager on the side. As they get more experience in any of these roles, they can use their knowledge to serve as an Agile coach or mentor, or as an Agile Transformation leader, guiding large-scale transformations across organizations.
There's always room for progress and new knowledge, and whichever path you take, the skills and abilities you gain after your ACSM training course online.
Scrum Masters are in high demand in a variety of industries, including Manufacturing, Government, Healthcare, Finance and Insurance, Engineering and Technology, and Consulting Services.
Step 1: Take a 2-day ACSM course from a Scrum Alliance Global Registered Education Provider. Scrum Alliance will send you a welcome email once you've completed the course satisfactorily.
Step 2: Activate your Scrum Alliance certification account by clicking the link you received from Scrum Alliance.
Step 3: After that, you'll be asked to approve a licensing agreement. At least 12 months of Scrum Master experience is required (within the past five years).
Step 4: Once you've validated your Scrum Master expertise, you'll be able to receive your ACSM online certification right now!
The course does not have any requirements.
An active CSM® certification is required, as well as 12 months of Scrum Master work experience in the previous five years, to be eligible for the A-CSM® certificate.
Step 1: Sign up for Croma Campus quickly and conveniently.
Step 2: Attend a two-day Certified Scrum Master (CSM) training course online to learn from Certified Scrum Trainers (CSTs).
Step 3: Once you've completed the ACSM training course online, you'll get an email with a link to create login credentials.
Step 4: Create your login credentials using the link supplied by Scrum Alliance.
Step 5: Using those credentials, take the 50 multiple-choice CSM test, which takes an hour.
Step 6: You must pass the ACSM test with a minimum score of 74 percent after completing the ACSM certification course online.
Step 7: Once you've passed the exam, you'll be asked to sign a license agreement.
Step 8: If you are accepted, you will receive the ACSM designation and a two-year membership.
This moral authority is used by the Scrum Master to assist the Team in improving its internal processes so that it may become more self-organized and self-contained. Great Scrum Masters assist their team in being value-driven and, as a result, well-formed. A Scrum Master collaborates with the Organization and the Team to handle the team's barriers and limitations.

Assist with Scrum Ceremonies or Events, as needed. Facilitate the Team's self-organization while ensuring that the Scrum procedure is followed.

Assist Team Members in every way he or she can to better their technical talents.

For difficult tasks, the ability of a team to conduct good argumentative discourse and develop powerful ideas is crucial.

Manage the obstructions or limits that are impeding the Scrum Framework or preventing the Team from generating a high-quality product to their maximum potential.

Gain a thorough understanding of the organization's operations and serve as a link between the team and the organization, assisting the team in adapting to the organization and the organization in adapting to the team.
Organizations throughout the world have realized the value of having Certified Scrum Masters on project teams. Being a Certified Scrum Master has numerous advantages:
Job essentials - Keeping up with industry trends and assisting your workers in delivering high-quality goods is always beneficial, given the rapid rate at which technology and businesses advance.
Filling skill gaps - With an ACSM online training course, you'll be able to spot skill gaps in teams across the board and come up with creative and agile solutions to help the company reach its full potential.
Increased involvement - The skills you'll learn in the A-CSM online training course online will help you participate in crucial decision-making processes by enhancing the value of your contacts with those higher up the corporate ladder.
Continuous improvement - This ACSM online certification course will show you how to leverage key motivators to motivate yourself and your team to take active roles in creating an environment that promotes continuous deployment.
You'll be able to quickly establish yourself as an internationally sought-after expert and easily surpass other applicants in interviews if you take our ACMS certification online training course. You may establish yourself as a skilled professional and boost your market value by finishing the A-CSM online training. Our accreditation is recognized worldwide, allowing you to work from any location, including other countries.
As the use of Scrum has spread around the world, Scrum Masters are becoming more in demand in areas other than IT, making it desirable to enrol in an Advanced Scrum Master online training In India.
Why to learn A-CSM?
Helps out in maintaining effective organizational communication.
Assist out in training & mentoring out the employees.
Helps out in understanding out the usage of scrum.
It assists out in facing different organizational challenges.
A-CSM Removing out the blocks of the projects.
Plenary for Advanced Certified Scrum Master (A-CSM) Training
| Track | Week Days | Weekends | Fast Track |
| --- | --- | --- | --- |
| Course Duration | 2 Days | 1 Weekends | 2 Days |
| Hours | 1 Hrs. Per Day | 8 Hrs. Per Day | 8+ Hrs. Per Day |
| Training Mode | Classroom/Online | Classroom/Online | Classroom/Online |
Want To Know More About
This Course
Program fees are indicative only* Know more
Program Core Credentials

Trainer Profiles
Industry Experts

Trained Students
10000+

Success Ratio
100%

Corporate Training
For India & Abroad

Job Assistance
100%
BATCH TIMINGS
Advanced Certified Scrum Master (A-CSM) Training Upcoming Batches
Take class during weekdays and utilize your weekend for practice.
Get regular training by Industry Experts.
Get Proper guidance on certifications.
Register for Best Training Program.
10% OFF
Running lack of time? Join Fastrack classes to speed up your career growth.
Materials and guidance on certifications
Register for Best Training Program.
Take class during weekdays and utilize your weekend for practice.
Get regular training by Industry Experts.
Get Proper guidance on certifications.
Register for Best Training Program.
10% OFF
Take class during weekdays and utilize your weekend for practice.
Get regular training by Industry Experts.
Get Proper guidance on certifications.
Register for Best Training Program.
10% OFF
More Suitable for working professionals who cannot join in weekdays
Get Intensive coaching in less time
Get Proper guidance on certifications.
Register for Best Training Program.
10% OFF
More Suitable for working professionals who cannot join in weekdays
Get Intensive coaching in less time
Get Proper guidance on certifications.
Register for Best Training Program.
10% OFF
Timings Doesn't Suit You ?
We can set up a batch at your convenient time.
FOR QUERIES, FEEDBACK OR ASSISTANCE
Contact Croma Campus Learner Support
Best of support with us
WhatsApp (For Call & Chat)
CURRICULUM & PROJECTS
Advanced Certified Scrum Master (A-CSM) Training
Need Customized curriculum?
Mock Interviews
Prepare & Practice for real-life job interviews by joining the Mock Interviews drive at Croma Campus and learn to perform with confidence with our expert team.
Not sure of Interview environments? Don't worry, our team will familiarize you and help you in giving your best shot even under heavy pressures.
Our Mock Interviews are conducted by trailblazing industry-experts having years of experience and they will surely help you to improve your chances of getting hired in real.
How Croma Campus Mock Interview Works?

Projects
Validate your skills and knowledge by working on industry-based projects that includes significant real-time use cases.
Gain hands-on expertize in Top IT skills and become industry-ready after completing our project works and assessments.
Our projects are perfectly aligned with the modules given in the curriculum and they are picked up based on latest industry standards.
Add some meaningful project works in your resume, get noticed by top industries and start earning huge salary lumps right away.
Request more informations
self assessment
Learn, Grow & Test your skill with Online Assessment Exam to achieve your Certification Goals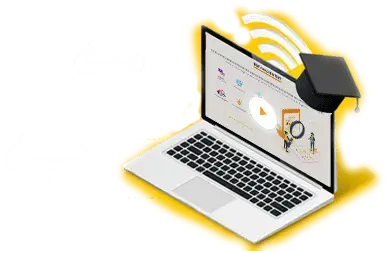 Croma Campus offers aspirants with the best Advanced Certified Scrum Master Online Training in India as they offer an excellent learning experience to the students. In addition, they are present in this field for more than 10 years now shaping the future of many young aspirants. It ensures students get great career opportunities and understand the course.
Croma Campus offers the most trusted Advanced Certified Scrum Master Online Training in India as it offers lifetime access to course materials, 24/7 support, and professional trainers having years of experience. Thus, you can kickstart your career in the IT industry by learning about SCRUM framework.
Croma Campus offers you the most updated, relevant, and real-world projects as part of the training program. In addition, all the training courses come with multiple projects that will test your skills, learning, and practical knowledge that will make you industry ready.
Croma Campus provides the best placement assistance who have completed the Advanced Scrum Master training. They have tied up too many MNCs and help you get great career opportunities in the IT field. Moreover, they also help students with resume building and help you with job interviews as well.
At Croma Campus, you can enroll for both online and offline mediums as per your preference. In addition, Croma Campus also offers the best hands-on training to upskill the skills. Croma Campus trainers have years of experience and are working professionals in this field.
Career Assistance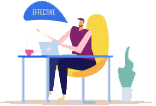 - Build an Impressive Resume
- Get Tips from Trainer to Clear Interviews
- Attend Mock-Up Interviews with Experts
- Get Interviews & Get Hired
Are you satisfied with our Training Curriculum?
If yes, Register today and get impeccable Learning Solutions!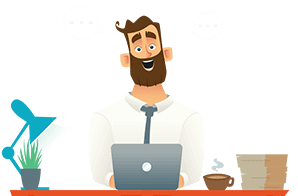 Instructor-led Sessions
The most traditional way to learn with increased visibility,monitoring and control over learners with ease to learn at any time from internet-connected devices.
Real-life Case Studies
Case studies based on top industry frameworks help you to relate your learning with real-time based industry solutions.
Assignment
Adding the scope of improvement and fostering the analytical abilities and skills through the perfect piece of academic work.
Lifetime Access
Get Unlimited access of the course throughout the life providing the freedom to learn at your own pace.
24 x 7 Expert Support
With no limits to learn and in-depth vision from all-time available support to resolve all your queries related to the course.

Certification
Each certification associated with the program is affiliated with the top universities providing edge to gain epitome in the course.
Training Certification
Earn your certificate
Your certificate and skills are vital to the extent of jump-starting your career and giving you a chance to compete in a global space.
Share your achievement
Talk about it on Linkedin, Twitter, Facebook, boost your resume or frame it- tell your friend and colleagues about it.
Video Reviews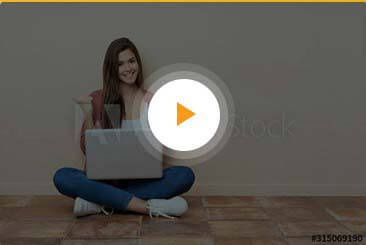 Corporate Training at Croma Campus helped our employees in getting all the required skills through an organized method of instructions. It was truly amazing getting associated with Croma campus with the amazing content delivery and constant support.
Mr. Rajiv Kumar
Manager at Genpact
Batch-2020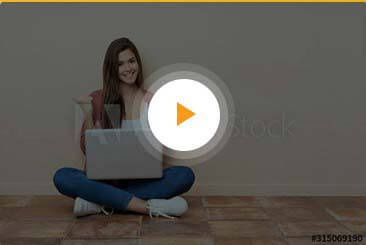 Through corporate training at Croma campus, our employees got all capabilities and knowledge that is required to achieve company goals and success. Furthermore, the training also helped in improving teamwork, employee's satisfaction, retention, and more.
Mr. Abhishek Sharma
Manager at Tech Mahindra
Batch - 2021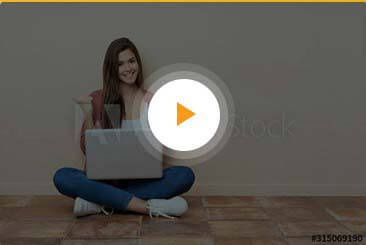 Adding skills and certifications to employers' resume was a wise decision that helped us to increase our revenue by 200 percent and also improved our reputation in terms of quality and on-time delivery.
Mr. Vikram Singh
Manager at hCentive
Batch-2021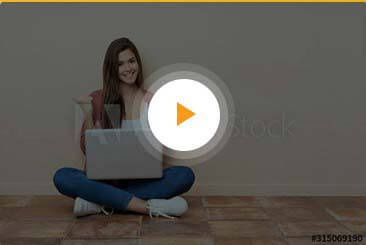 Croma Campus is the best place to learn with amazing support and customer services. The team is always ready to help and assist. They helped me to understand all salesforce concept and today I am working as a Salesforce Professional in a leading industry.
Mrs. Shreya Saxena
Training in Salesforce
Batch-2022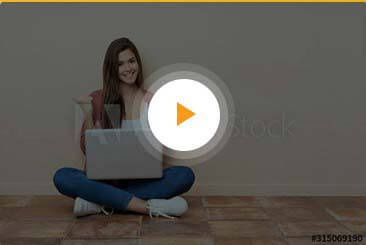 I did complete two courses from Croma Campus. One was web designing and the other was PHP. The mentors are so skillful and knowledgeable. They helped me to learn all concepts with ease without any hassle and I am highly satisfied with my choice.
Mr. Tarun Gupta
Training in PHP
Batch-2021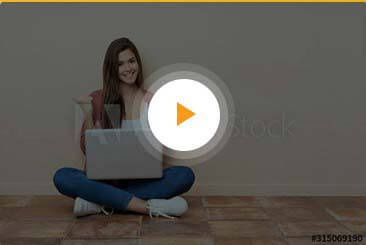 Earlier, I was not sure how online training can help in building a career but the career assistance and mentorship at Croma was so good that I would like to recommend everyone to join the Croma Learning Campus and boost your confidence level too..
Mr. Siddharth Sharma
Training in Software Testing
Batch-2021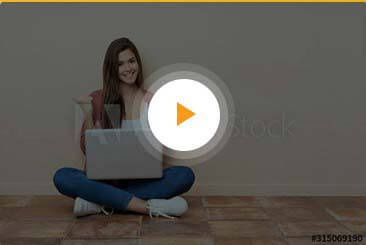 I am a Data Science professional and working with a leading IT industry for more than 15 years. I do have practical exposure to different Data Science services and technologies. I love to teach people having aspiring minds.
Mr. Anurag Mishra
Specialization in Data Science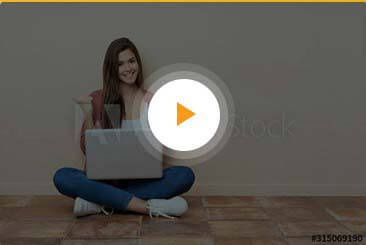 I am a Data Analytics professional with over 10 years of experience. I am associated with Croma campus from last two years. I have trained hundreds of students and guided them towards their career goals and enhancements.
Mr. Tanveer
Specialization in Data Analytics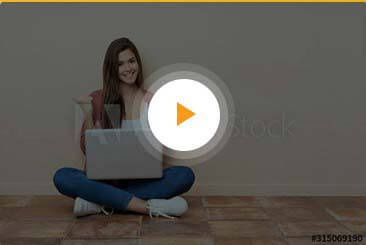 I am a Cloud Computing expert with more than 12 years of experience in an MNC. Till date, I have trained and mentored hundreds of students and professionals globally. Working at Croma is an enriching experience and a wonderful journey too.
Mr. Vikash Jha
Specialization in Cloud Computing