Robotic Process Automation (RPA)
(20 Blogs)
Why OpenBots Is Essential?
5 out of 5 based on 932 votes
Last updated on 22nd Feb 2022
7.3K Views

Individuals/corporate professionals can easily get OpenBots Training. Learning of the technology requires continuous efforts & dedication.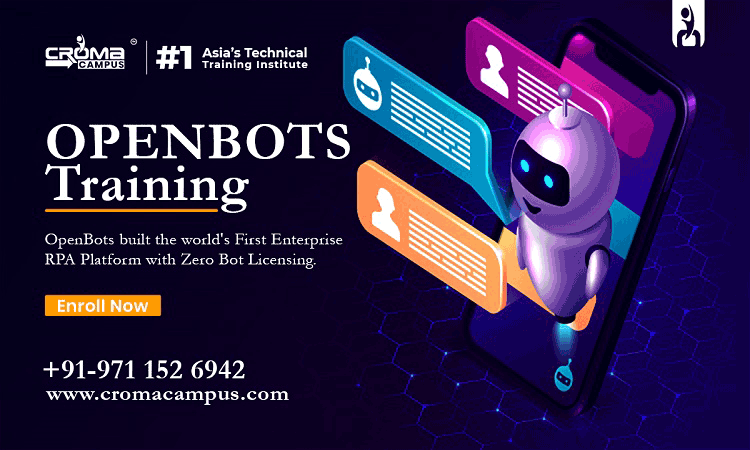 When we talk regarding RPA the concept of OpenBots strikes out the mind. Moreover, it is familiar for the people who are currently working in RPA. With increasing popularity & uses, it becomes important to properly understand the concept and its uses in the RPA network.
What is OpenBots?
OpenBots refers to the first enterprise RPA platform with zero bot licensing costs. Moreover, it is fully featured and on-party with the leading RPA vendors. Consequently, the concept consists of various processes. It is similar to Robocop to make out the intelligent automation capabilities. It is not an easily understandable concept and requires rigorous training. With the sudden trend of the concept, various institutes started OpenBots Online Training in India. Moreover, for understanding, the concept users need to analyze the architecture.
Check Out the Core OpenBots Softwares:
After looking out the introductory part now we should shift out our focus to its software. Go through the below-mentioned pointers:
First is the studio where the users can build out & configure the RPA automation.
Second is the server which acts as the orchestrator to host and schedule out multiple bots for scaling purposes.
The third is the agent which enables the running of configuring automation on a PC/Windows computer.
Look at the Benefits of OpenBots:
As we look out the core software of OpenBots now we can check out the benefits of the concept. In the below-mentioned, we get to consider out the benefits as we as scope:
You can experience the lowest cost total cost of ownership of RPA on the market. Consequently, users can build out unlimited automation with the help of zero bot licensing fees.
It can easily create workflows that are scalable, secure & powerful.
It can also orchestrate out bots on-prem, hybrid, or in the cloud.
Users can easily access enterprise-level support. Additionally, helps in the augmentation of capabilities.
How to Get OpenBots Training?
Individuals or corporate professionals can easily get OpenBots Training in Delhi. Various institutes started their online courses which are also appeasing other individuals. Moreover,' learning of the technology requires continuous efforts & dedication.
Conclusion:
OpenBots offers all necessary tools & services which enable intelligent RPA processing in an organization. Moreover, there are various OpenBots certified implementation partners. The concept is evolving day by day to suites out the customer needs & increase business prospects. Finally, we can say that technology is transforming how we see RPA automation.
Free Demo for Corporate & Online Trainings.
LEAVE A REPLY
Your email address will not be published. Required fields are marked *
Course Features

Reals Life Practical & Case Studies

Assignments

Lifetime Access

Expert Support

Global Certification

Job Portal Access