Mobile Development
(18 Blogs)
Why Is React Native Used As A Mobile Application Framework?
5 out of 5 based on 757 votes
Last updated on 21st Dec 2020
3.1K Views

If you're looking to find out to develop the applications, you're in the correct place to know about it.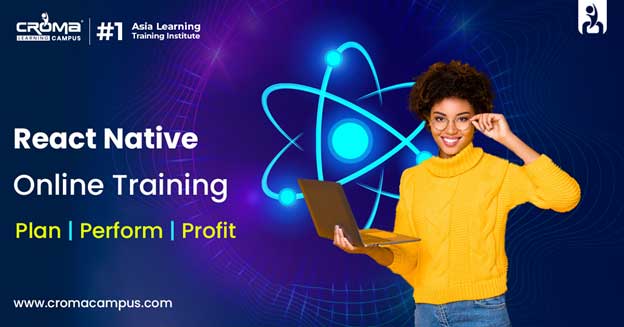 Mobile applications are today vital and have a large number of customers than any other thing in the world. As, today the smart world is providing smart technology to the people and this has become a habit for humans to use the data, service, or products directly by exploring the applications. This advancement has pushed the organizations to stand on the same platform and flourish their business with the assistance of an application that may be used on multiple OSs. So, let's understand how these applications are made and the way you'll be able to start your career in it.
Purpose of React Native
Today the mobile application development is at growth, with the growth of android, apple smartphones consumers have changed the preference to explore the applications for each need they seek. The applications are a bit like a store or an internet site that stays within the mobile devices and notify the person of the actual service or product consistent with their need. Well developing such an application needs knowledge in JavaScript. The native apps are written in it in order that they'll run on multiple platforms with the assistance of React Native. So, if you're looking to find out to develop the applications, you're in the correct place to know about it. To begin learning you need to choose the React Native Online Training as the online training is that the best process that will help you to learn staying safe.
What is React Native?
React Native is an open-source network that enables the user to create a mobile application using JavaScript. the main reason to use react-native is to develop the application with a quick fast and cost-effective method that may run on all the available operating systems. Today, there are many applications that are built from the react Native that we everyday use like popular shopping applications, tv show applications, and social media apps. Well, this required a good knowledge of programming therefore the Croma Campus helps provide the training in React Native Online Training in the best possible manner so that you attain good command over the language and integrate such skills with other tools too.
Well to start with you can start with the free trial classes available from the Croma Campus as it is the best way to learn and understand the course content and the training modules before joining and will also understand why you need to opt for the Croma Campus to learn.
Free Demo for Corporate & Online Trainings.
LEAVE A REPLY
Your email address will not be published. Required fields are marked *
Course Features

Reals Life Practical & Case Studies

Assignments

Lifetime Access

Expert Support

Global Certification

Job Portal Access