Mobile Development
(18 Blogs)
Why Do You Need To Get Flutter Training In 2022?
5 out of 5 based on 8564 votes
Last updated on 30th Aug 2022
7456K Views

Flutter Online Course will help you build mobile applications as Flutter code contains ARM, JavaScript, and Intel Machine Codes that will help in maximizing performance.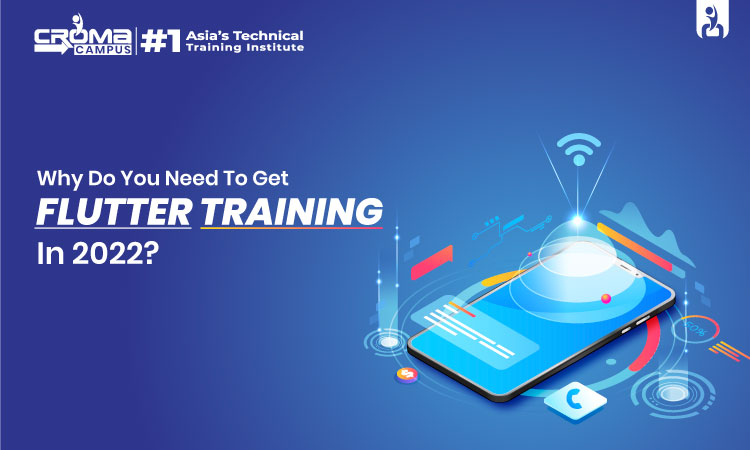 Introduction:
Recently, the world of technology has seen many changes at an incredible speed. It has given us new and innovative technologies to help in our day-to-day activities. As a result, with the introduction of Flutter, IT enterprises and software developing companies can build, test, and deploy interactive and impressive mobile applications. Due to this reason, Flutter has become the most popular technology that has completely changed the development process of mobile applications. Hence, Flutter has also become the most used free-to-use mobile SDK developer for delivering fully-functional IOS and Android applications.
Therefore, if you want to create interactive mobile applications and join this field as a professional. The Flutter Online Course will provide you with the best training experience and curriculum as you will learn from professional experienced trainers. In addition, with the help of Flutter, developers can create and deploy cross-platform applications. As a result, you will get the benefit of faster application development and deliver desired results.
Key Benefits of Getting Flutter Training:
There are so many added advantages of getting professional Flutter training and creating effective applications without any hassle. Thus, let us look closely at the advantages of enrolling yourself in the Flutter course;
Cross-Platform -
With Flutter training, you will learn how to write single code for different kinds of platforms, devices, and operating systems. Thus, you will get the ability to learn and write codes and run the codes all over the platform to advance the application development process.
Faster Code Collection -
Flutter Online Course will help you build mobile applications as Flutter code contains ARM, JavaScript, and Intel Machine Codes that will help in maximizing performance. In addition, you will get familiar with Flutter designing applications, fixing bugs, and adding new features as per the requirements.
Single Codebase -
With proper training, you can store all the codes in a central place and deliver accurate and effective applications. Moreover, it will provide unique and similar features across all the platforms.
Great for Startup Companies -
Flutter has become an excellent choice for startup companies. Hence, with proper training, you can control the workflow with the help of automation and test required applications.
Conclusion:
To sum up, you can see Flutter has proven to be the most trusted and reliable platform for developers who wish to create dynamic mobile applications for different devices, platforms, and operating systems. So, by joining the best Flutter Online Course, you will become an expert and master the skills of Flutter to become a successful professional.
Free Demo for Corporate & Online Trainings.
LEAVE A REPLY
Your email address will not be published. Required fields are marked *
Course Features

Reals Life Practical & Case Studies

Assignments

Lifetime Access

Expert Support

Global Certification

Job Portal Access