Foreign Languages
(22 Blogs)
Which Foreign Language Is Best For Career?
5 out of 5 based on 1900 votes
Last updated on 20th Mar 2021
7.5K Views

Around 275 million people communicate in French language across the globe, which definitely makes it a language worth learning for in 2021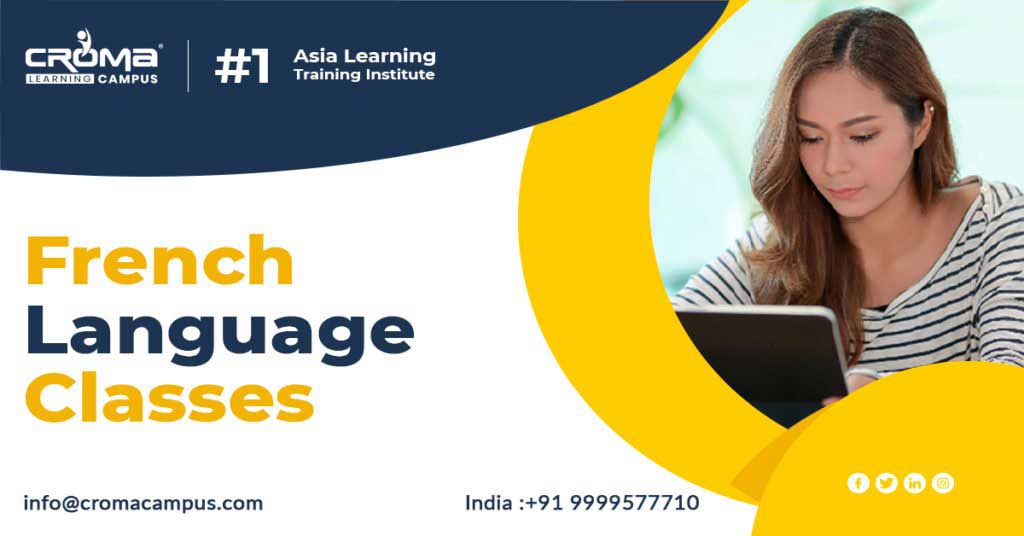 At the moment, learning a Foreign language increases one possibility of international job prospects. There are approximately 7000 languages around the world and each one has its own significance in their region. Amongst those languages, Chinese and French are also remarkable languages. In this article, further, we will have a detailed analysis of the importance of both the languages. So, let's begin the write-up with a short introduction.
Chinese language is basically a group of language type that structure the Sinitic branch of the Sino-Tibetan languages. Well, "Mandarin" is the official language of China. Around 917 million people communicate in this particular Foreign Language across the globe, that's why candidates also seem to be interested in Chinese Language Certification Training.
Let's Come Across with Some of the Reason to Learn Chinese Language.
Reasons to Learn Chinese Language
Well, people have a misconception regarding Chinese language, that it is one of the most difficult language but that's really not the case. It is by far the easiest language as it has no tenses, no genders and effortless grammar is used.
The most important reason of this language is captivating China's booming economic system and its popularity as a rising international power.
Chinese language capabilities are scarce in some companies, even for agencies that do a lot of commercial enterprise inthe country. With Mandarin being needed in business, understanding the language will make the candidate an appealing employee.
The Chinese tradition is amongst the most overwhelming and intricately woven cultures in the world. After researching about Mandarin, candidates would also get to know about the Chinese lifestyle. These experiences and language capabilities will them to enhance their personal growth.
Well, above mentioned points are some of the major reasons to learn about Chinese language. Let's now have a look at the significance and benefits of the French language.
Significance of French Language
French is a predominant language of international communication. It is by far the 2nd most extensively learned language after English and the 6th most broadly spoken language in the world. French is additionally the 2nd most broadly taught language after English, and is taught on each continent.
Around 275 million people communicate in French language across the globe, which definitely makes it a language worth learning for in 2021.
Let's now have a look at the benefits of learning French language.
Benefits of French Language
Getting to know about French language can assist candidates to communicate with clients, vendors, and personnel in different countries. However, if one works in worldwide enterprise or politics, French language is considered exceptionally beneficial businesses like NATO, the United Nations, and even the International Olympics Committee all use French as a reputable language.
Getting to know about French language will also give you an idea of their culture like- fashion, culinary arts, theatre, dance, visible arts, and structure all grow to be greater accessible. In addition, candidates will be capable to study basic works of literature through authors such as Victor Hugo, Anatole, France and others in their original language.
There are lot of international jobs in India and across the globe where companies need French speakers to communicated with clients, therefore carrying a legitimate certification of French would help the candidate to get BPO's, KPO's, MNC's (where translators are required) etc.
Above mentioned points are the major benefits of learning French language. Overall, it's one of a kind and a romantic language which candidate must learn if they want to get settled in France.
Conclusion
With the information mentioned above, it is quite clear that French language is definitely an important language and interested candidates must acquire a legitimate degree in Foreign Language Course in India. Carrying a verified certification of this particular course will open lots of international opportunities for the candidates.
Free Demo for Corporate & Online Trainings.
LEAVE A REPLY
Your email address will not be published. Required fields are marked *
Course Features

Reals Life Practical & Case Studies

Assignments

Lifetime Access

Expert Support

Global Certification

Job Portal Access