What Is Workday Testing?
4.8 out of 5 based on 3247 votes
Last updated on 16th Dec 2022
4.9K Views

Testing the functionality of your Workday ensures that all your business-critical processes are working as intended.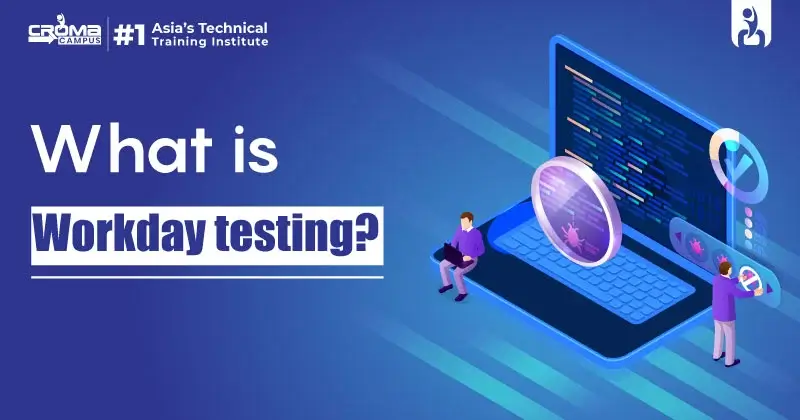 Introduction
Workday is one of the leading cloud-based HCM and internal finance management platforms. Basically, the Workday platform is a SaaS solution comprising different modules. These modules further support a wide range of functionalities. Ranging from recruitment, and onboarding to payroll and financial accounting. Since they look after the most critical assets of an organization, a Workday implementation is a critical digital initiative for any business. You should have a very clear understanding of this platform, before initiating your work. However, to work efficiently on this platform, you can take Workday Online Training to get a better understanding. Moreover, every organization focuses on correct implementation and ensures that they get the maximum ROI from the investments. So, here the Workday testing comes into the picture.
Best Practices For Workday Testing
Workday Testing is a very important aspect of the overall application. Moving further, let's focus on some best practices from Workday Testing.
Being a SaaS-based offering, the Workday platform offers various operational models in comparison to traditional on-premises solutions. To ensure that your Workday testing efforts bear fruit and deliver the best ROI, it is important to cover 3 fundamental test strategies;
User experience
Workday is an important business tool. Organizations use it to ensure a smooth working environment for their employees. Irrespective of whether they work at the office or choose to work remotely. From process navigation to design elements, the user experience of the implemented Workday platform is a major focus zone. The platform empowers the employees to access their desired options in the quickest time with little navigation. Hence the design element of the Workday implementation requires attention. Also, depending on the type of devices that employees use for accessing Workday. There needs to be a provision of computing or localized cloud configurations that manages the dynamic needs of employees working in various geographies. All these factors become important while performing Workday testing.
Specific customization impact
Workday enables a large and diverse range of custom app development and extensions within the platform. Such an accommodative nature makes it easier for enterprises. However, it also creates a larger set of dependencies for test engineers to prioritize. So, when a new feature or capability integrates into a Workday deployment, every specific customization validates to impact. This keeps the platform at its most optimal condition with the assurance of better quality.
Continuous release
Workday basically has two major releases every year. Additionally, there may be periodic updates or functionality improvements pushed to the market. Also, the platform follows a continuous release cycle for deployment. From a Workday testing perspective, there is a requirement to accommodate the continuous release capabilities of the platform. And further impact across all dependent modules or specific customizations when new releases take place. All critical business workflows and processes need to be assured of seamless interoperability between different release versions of the product.
Conclusion
After the implementation of Workday, it becomes a major workforce enablement tool within the organization. It has a wide-ranging influence amongst all major departments. It connects all employees to help in managing their daily routines such as leaves, schedules project management, tracking of work, and more. To work smoothly on this platform, you can take Workday Training in Delhi for a better understanding of its features. Workday exhibits resilience and reliability continuously to facilitate a seamless operation routine within the enterprise. Lastly, it works as a digital backbone for most organizations in exhibiting the best employee experience.
Free Demo for Corporate & Online Trainings.
LEAVE A REPLY
Your email address will not be published. Required fields are marked *
Course Features

Reals Life Practical & Case Studies

Assignments

Lifetime Access

Expert Support

Global Certification

Job Portal Access