Foreign Languages
(22 Blogs)
Study Spanish Language Course to Kick Start Your Career
5 out of 5 based on 890 votes
Last updated on 23rd Feb 2020
2.4K Views

One of the major benefits of learning the Spanish Language Course in Delhi is improved job opportunities.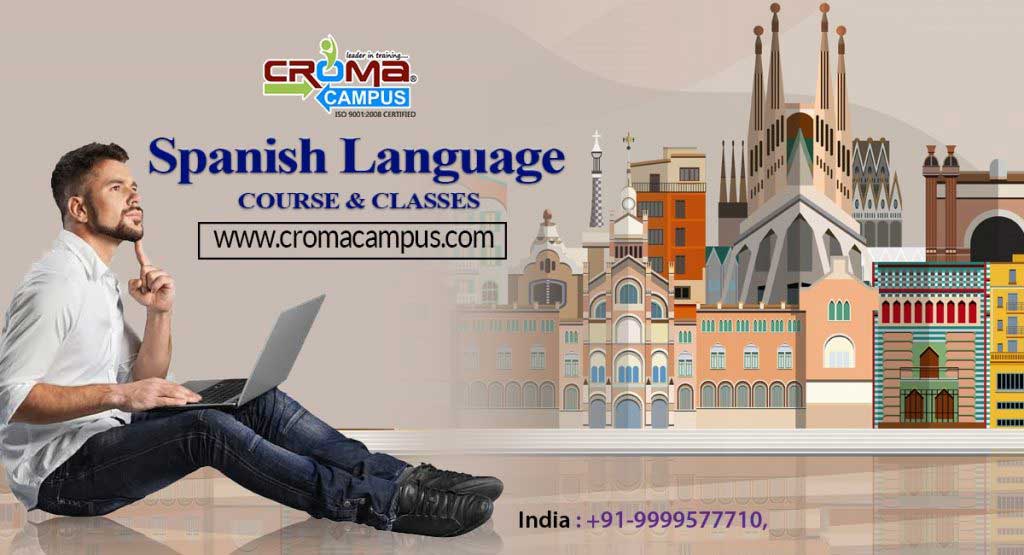 Spanish has widely spoken languages around the globe. If you are planning to start your business in another country then you can learn the Spanish language. Learning Spanish is the best idea for enhancing your career opportunity. You can boost the chance of working from all over the world by learning new languages.
Learning a new language helps to keep the mind sharp and improve intelligence. Spanish is the official language in many countries so you can learn this language and boost up your career opportunity. Speaking Spanish is beneficial that helps you to stand out in the crowd. Spanish is an ideal way to start your passion for this language. Let's see some benefits of learning Spanish course:
TRAVEL TO SPAIN
When you are traveling to Spain, Spanish will help you to enjoy your journey. Spending your time stuck in dictionaries or panicking will pressure you and able to speak with the public will provide you lots of options on the activities. You can read the menu at the restaurant, ask for direction and talk with the cab driver easily.
BOOST UP INTELLIGENCE
If you need to increase intelligence then you can learn Spanish. Studies have proven that learning is beneficial for the brain providing you great capabilities for problem-solving. Spanish helps to increase the intelligence that individuals may put in their everyday activities.
ENHANCED CAREER OPPORTUNITIES
One of the major benefits of learning the Spanish Language Certification Training is improved job opportunities. You can learn a new language and get a job in MNC's companies. Employers are looking to hire new people with a great skill set, it helps them attach with new customers, and expand their business. Speaking Spanish will seem brilliant on the CV and also open new opportunities.
HOW THE CROMA CAMPUS WILL HELP YOU
For learning the Spanish Language Classes in Delhi, Croma Campus is the right institute. We have a reputed name in the industry by offering the best coaching to our students. Our trainers have depth skills in Spanish so we provide the best coaching to our customers. Our trainer will teach you grammar including vowels, phonology, and consonant. The student can learn about Spanish culture including dress style, social life activities, cuisine, and others. We provide a course completion certificate to the students. We committed to providing satisfactory service within an affordable training fee to all candidates.

Free Demo for Corporate & Online Trainings.
LEAVE A REPLY
Your email address will not be published. Required fields are marked *
Course Features

Reals Life Practical & Case Studies

Assignments

Lifetime Access

Expert Support

Global Certification

Job Portal Access