Microsoft Dynamics
(15 Blogs)
Importance And Future Scope Of Microsoft Business Intelligence
4.9 out of 5 based on 14567 votes
Last updated on 15th Sep 2022
1452K Views

MSBI provides users with important functions like pie charts and graphs. In addition, you can use 3D graphs used by scientific community for a better representation of big numbers.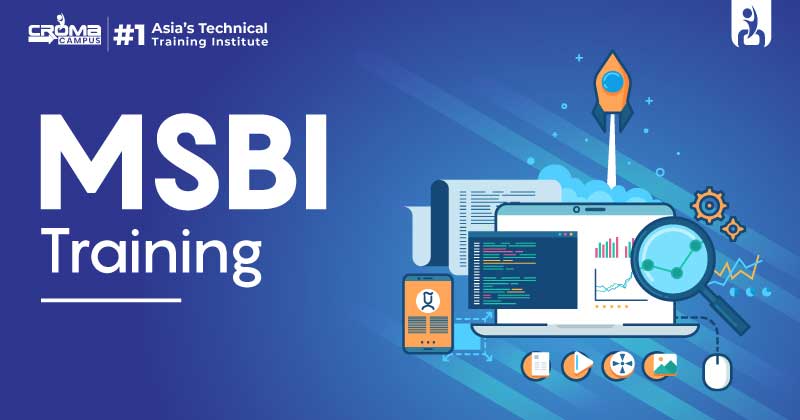 Introduction:
MSBI or Microsoft Business Intelligence has become the most popular suite that comprises tools that provides excellent business solutions. It consists of multi-dimensional data organizing and visualization ability. In addition, you can use these methodologies to implement solutions and adds value to your business. So, it ultimately means you can add intelligence to your business and enable you to make better decisions. Therefore, both large and small-scale enterprise search for trained and skilled individuals to implement Business Intelligence. Hence, by getting professional MSBI Training, you can enhance your skills and become an expert. With this, you can get excellent career opportunities and great salary packages.
Why Use MSBI over other Business Intelligence Tools?
There are many reasons for MSBI to become the most popular Business Intelligence tool. Now let us dive into the features that make MSBI superior to other tools;

Easy Data Exploration and Visualization: – MSBI provides users with important functions like pie charts and graphs. In addition, you can use 3D graphs used by scientific communities for a better representation of big numbers. With the help of MSBI, you can use a trellis chart to compare data trends with time bounds.
Managed Self-Service BI Tools: – Most professionals use Microsoft services like MSBI, MS Excel, and many more. Hence, these BI tools were managed and handled by experts, now MSBI tools can easily solve such problems in no time.
Full Use of Native Excels Features: – As you know, collecting data and generating visually appealing analysis becomes easy using MS Excel. However, MSBI provides effective and quality dashboards that combine data from multiple databases into a single chart.
Full Support to .Net, Web Services: – Microsoft Corporation owns the SQL that enhances the user experience and ease of use.
Complete END to END solutions: – MSBI uses different services like SQL servers and important tools like visual studio, online transaction processing, data warehouse, BI semantic model, data mart, and data mining.
Data Warehouse Applications: - Business Intelligence will always require different analytical needs and help in carrying out the analytical process efficiently.
Roles and Responsibilities of MSBI Developer:
After completing the MSBI Training and receiving the MSBI certification, you can become an MSBI developer. Hence, you need to perform tasks such as;

The primary role of any professional MSBI Developer revolves around designing and developing solutions. In addition, you can store them in a precise data warehouse and help transform the data into meaningful information.
Working on innovative ideas, the developer must present these solutions to the management.
To monitor, debug and troubleshoot the solutions for a specific output.
How to Become MSBI Developer?
To become a professional MSBI Developer, you need all the essential MSBI skills and knowledge like;

You need to have a proper understanding of BI technologies like Microsoft Power BI, Oracle BI, etc.
Must have in-depth knowledge of Online Analytical Processing and ETL (Extract, Transform, and Load).
You need to develop deep knowledge of SSRS (SQL Server Reporting Services), SSAS (SQL Server Analysis Services), SSIS (SQL Services Integration Services), and MDX (Multidimensional Expressions).
In addition, you must have excellent problem-solving capabilities and must become more innovative and initiative. Moreover, you will require to understand the concepts of data modeling and data warehouse designing using SQL.
Most importantly, you must know about some of the most popular programming languages like Python, C++, and many more.
You need to focus on data security and must have excellent communication skills to smooth out the management processes.
Finally, you must learn about basic testing and troubleshooting skill to help you perform tasks effectively.
Therefore, you need to learn about different concepts and skills to perform tasks effectively and become a professional MSBI Developer.
Conclusion:
Finally, the Microsoft Certified Solutions Associate certification has become important as it validates your ETL, OLAP, Data Warehouse, and BI skills and expertise. After completing your training at the best MSBI Training Institute in Gurgaon, you can apply for excellent job profiles to showcase and enhance your skills. Hence, you can earn up to $68500 to $90000 based on your skills, qualifications, and experience within this domain. Hence, it has become a promising career path that offers aspirants great career opportunities.
Free Demo for Corporate & Online Trainings.
LEAVE A REPLY
Your email address will not be published. Required fields are marked *
Course Features

Reals Life Practical & Case Studies

Assignments

Lifetime Access

Expert Support

Global Certification

Job Portal Access