Business Analyst
(19 Blogs)
How To Understand The Business Analysis Framework?
4.8 out of 5 based on 8457 votes
Last updated on 2nd Sep 2022
18.3K Views

The Business Analysis Framework comprises identifying, analyzing, and documenting all the requirements. To know more about it read this post carefully.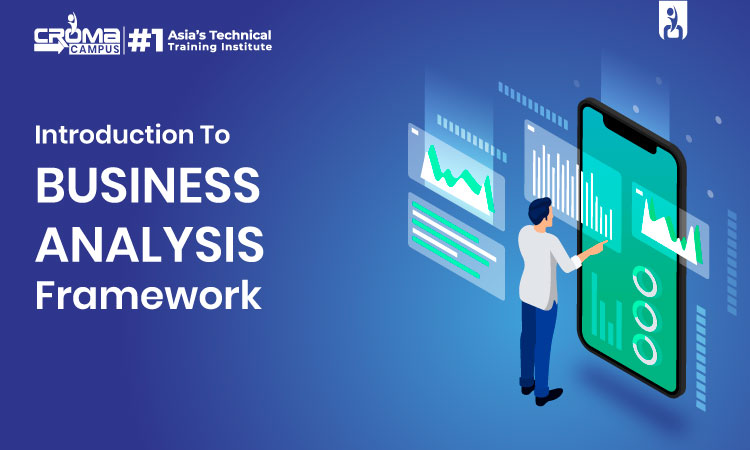 Business Analysis has become the most popular research profession that helps business enterprises find their needs. In addition, this will also identify effective solutions to various business problems. These solutions include the development of required software, system components, improvements in process, organizational changes, strategic planning, and policy development. Hence, the main objective of Business Analysis revolves around identifying solutions to meet the desired level of improvements. Therefore, the Business Analysis process provides concepts and insights into the development of any project framework. Thus, it will help business organizations to guide stakeholders and enhance business modeling effectively. Recently, many top-notch business enterprises make use of the Business Analysis Framework to reach their end goals. Hence, it has opened new doors of career opportunities. So, if you want to become a certified Business Analyst, join the Business Analysis online course, which will provide you with professional training to reach excellence in this domain.
Introduction to Business Analysis Framework:
In general, a Business Analysis Framework has become an important conceptual structure talking about the utilization of knowledge, process techniques, and critical analysis of the required business requirements. With this framework, business enterprises can understand the main points of the business and also emphasize various business enhancement opportunities. In addition, the business analysis process might differ from one organization to other. Moreover, the Business Analysis domain has become highly diverse and the demand is continuously increasing. With changing business landscape and introduction to new technology breakthroughs, it has become a promising career path.
Why Do We Need a Business Analysis Training?
Now let us discuss the importance of a Business Analyst and will try to understand the role played within an organization;
Business analyst training will help you understand the structure of the organization and the entire business process.
With proper training, you will get the ability to suggest effective improvements and address the main points.
You can ensure the business process gets implemented and all the questions and doubts get clear.
By getting professional training, you will get the latest updates and can easily use new system software.
As a Business Analyst, you will play a crucial role at the beginning of any IT project. After the developer and design team gets all the requirements, a Business Analyst will ensure that the requirements are clear and understood. In addition, as a Business Analyst, you will work closely with various departments including the Project Managers and Technical Leads to ensure the execution of the project. Hence, Business Analysts build an effective communication channel between the development team and stakeholders.
Requirements for Business Analysis Framework:
Now, moving forward let us look at the tools and techniques that you must know about to become a successful Business Analyst. Here is the list of techniques widely used by Business Analysts;
SWOT Analysis -
SWOT also known as Strength, Weakness, Opportunities, and Threats analyses the business performance on these four key parameters. Hence, it will help business analysts to understand internal and external business operations.
MOST Analysis-
The MOST analysis has become the most powerful tool for business analysts to analyze business and provide strategic improvements. By using this type of analysis, organizations can get a fresh look at their business and define their purpose and vision. Hence, it comprises Mission, Objectives, Strategy, and Tactics.
PESTLE Analysis -
The PESTLE analysis or PEST analysis has become an important strategy used to identify the essential drivers of the change within a business organization. Thus, you can go through different business scenarios and check for the activities that influence the business. In addition, PESTLE stands for Political, Economic, Social, Technological, Legal, and Environmental.
Brainstorming -
Brainstorming has become the most important technique used within an organization. Here, team members discuss a common point and provide valuable and effective ideas to solve any complex problem.
Conclusion:
Finally, the entire Business Analysis Framework comprises identifying, analyzing, and documenting all the requirements. Therefore, you need to become an expert in this domain by joining a certified Business Analysis course in Gurgaon to enhance your skills and knowledge. With proper training, you will get familiar with investigating the situation, evaluating options, and defining requirements.
Free Demo for Corporate & Online Trainings.
LEAVE A REPLY
Your email address will not be published. Required fields are marked *
Course Features

Reals Life Practical & Case Studies

Assignments

Lifetime Access

Expert Support

Global Certification

Job Portal Access