How ServiceNow Training Will Help You To Get A Good Job?
4 out of 5 based on 1693 votes
Last updated on 12th Feb 2022
3.4K Views

Professionals with specialized ServiceNow skills will be in high demand in the future. That's why ServiceNow is a preferable option.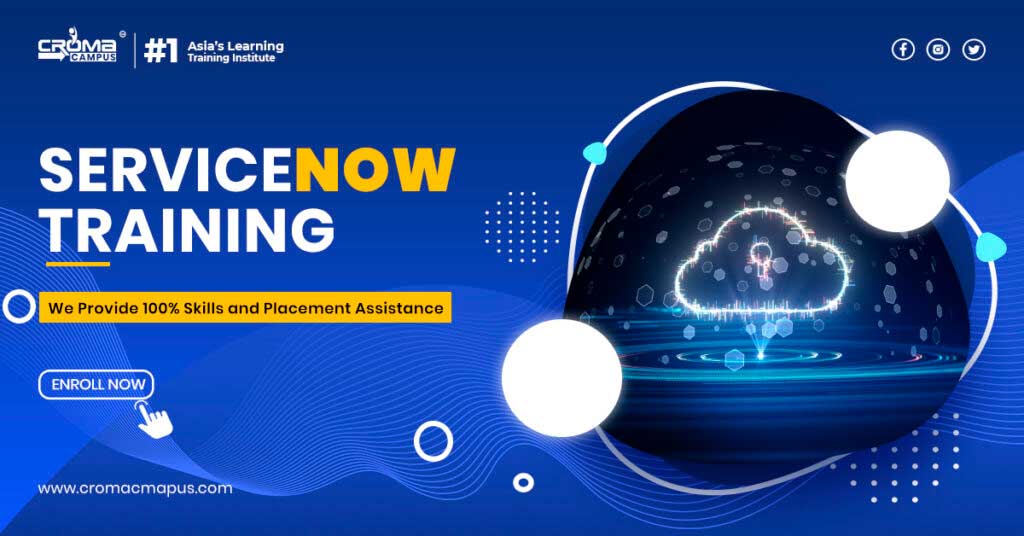 ServiceNow, an integrated cloud solution, provides a single system of record for IT operations, human resource service, security systems, IT business management, and customer support, among other things. It is because of this integration that the process has been simplified, made more efficient, and made more productive overall. This cloud-based platform, designed for major organisations, can handle vast transaction volumes as well as department-level workloads. To help you attain a satisfying job, the following are some of the most significant ways in which ServiceNow Training may assist you.
Skill And Knowledge Enhancement
With ServiceNow certification, you'll be able to make use of all of the platform's features and functionality. The more you learn about ServiceNow, the better equipped you will be to support your firm in innovating with ServiceNow. Ensuring that deployments go successfully. According to various surveys, certified ServiceNow experts outperform their non-certified counterparts in terms of productivity and influence on the company's operations.
ServiceNow - Security Clearance
For a multitude of reasons, ServiceNow is a sought-after platform by many government organisations. Therefore, many firms are looking for ServiceNow expertise. They need candidates to obtain a security clearance as part of the hiring process. They're attempting to employ ServiceNow specialists with clearance at events. Such as TECHEXPO to better serve their customers. ServiceNow Training in Gurgaon has all the details you need regarding these forthcoming events.
Demand Is Extremely High
Large organisations have embraced the ServiceNow platform because of its cross-departmental capability, data automation, and other innovative techniques. This has resulted in a huge increase in the need for ServiceNow employees who are proficient in managing the platform's functionalities. Several companies are on the search for ServiceNow platform certified specialists that can help them install the platform more efficiently. Professionals with specialized ServiceNow skills will be in high demand in the future. Because of this, having ServiceNow Online Training is a preferable option.
Advancement In The Workplace
Certification in ServiceNow may help employees become more productive and successful in their careers. In the three to twelve months after their certification, almost 60% of ServiceNow certified professionals say their certification helped them advance in their jobs and have been promoted.
Conclusion
Finally, ServiceNow has the capability of ensuring the global development of its operations. With the help of ServiceNow certification, you'll be able to move up the corporate ladder more rapidly and achieve the highest level. It is certainly helpful to both your organisation and yourself to have ServiceNow credentials!
Free Demo for Corporate & Online Trainings.
LEAVE A REPLY
Your email address will not be published. Required fields are marked *
Course Features

Reals Life Practical & Case Studies

Assignments

Lifetime Access

Expert Support

Global Certification

Job Portal Access