Where Do I Start To Learn Cyber Security?
5 out of 5 based on 723 votes
Last updated on 12th Feb 2022
6.9K Views

Through Cyber Security Training, you will learn the foundations of cryptography job market for cybersecurity specialists.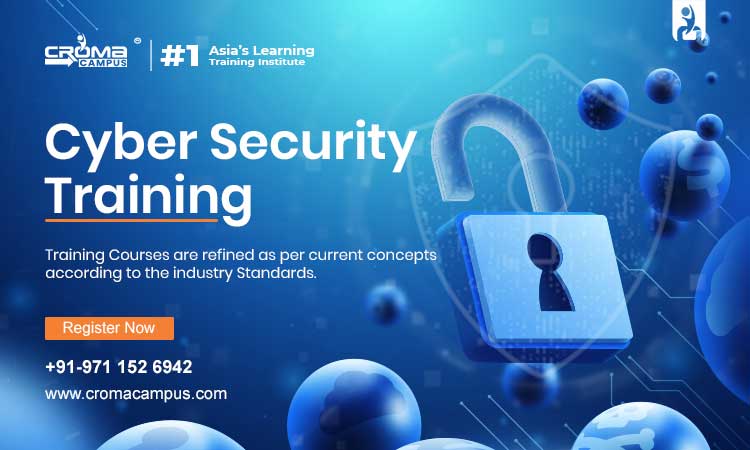 Cyber Security refers to the process of protecting systems, networks, and programs against cyberattacks of any kind. Some of the usual objectives of these attacks include gaining access to or altering key information, stealing money from users, and interfering with normal business activities. It's more difficult than ever to implement effective cybersecurity measures. Since there are more gadgets on the planet than people inhabiting it and attackers' abilities are growing. These online courses will teach you the foundations of cybersecurity.
Basic Cyber Security Principles:
During this course, students will master the principles of information security. An investigation of the various types of attacks might also be beneficial. In this course, you'll learn how to apply tools and design to protect the environment, as well as more advanced topics that will be covered. The basics of cybersecurity, such as frequent threats and ways for avoiding them. Through Cyber Security Training in Noida, you will learn the foundations of cryptography, such as public-key infrastructure and the job market for cybersecurity specialists.
Getting Started with IT and Cybersecurity:
In this course, you will learn about the four major areas of information technology and cybersecurity in this free online course. Upon successful completion of the course, which will take you a total of 4 hours and 21 minutes to complete. You will be awarded a completion certificate. The fundamentals of system administration, network engineering, incident response, defensive security, and vulnerability scanning are all addressed in detail during this course.
The Fundamentals of Information Security:
For those considering a career in cybersecurity, this course will provide you with the core skills necessary to be successful. Such as how to construct safe systems and use design principles to achieve basic security objectives such as authentication, authorization, access control, and confidentiality. Recent years have seen many significant security breaches. You will learn how to defend yourself from them in this course. You can learn more about this through Cyber Security Training in Delhi.
Conclusion:
As you get more used to using computers, you may discover that you have gaps in your technical knowledge. The Cyber Security course may help you to fill. Taking this course is a terrific opportunity. You get to know the cybersecurity world and learn the foundations of the field. In other words, it's geared for those who are brand new to the field of information security and want to get the most bang for their buck.
Free Demo for Corporate & Online Trainings.
LEAVE A REPLY
Your email address will not be published. Required fields are marked *
Course Features

Reals Life Practical & Case Studies

Assignments

Lifetime Access

Expert Support

Global Certification

Job Portal Access