Software Testing
(52 Blogs)
What Is Cypress Tool Used For?
5 out of 5 based on 2000 votes
Last updated on 26th Oct 2021
2.9K Views

At the moment, Cypress is one of the valued testing tools in the field of Software Testing. Its speedy testing execution procedure makes it solitary in the IT section.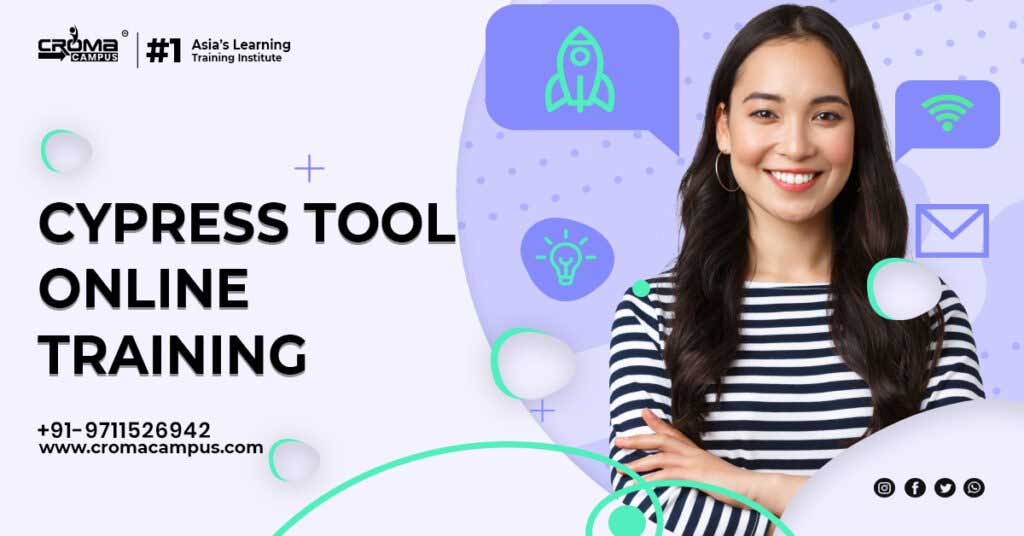 Cypress is a legit JavaScript dominant testing tool for web structures. It is basically front-end based. The main motive of this specific tool is to assist developers and QA engineers along with testing applications. Well, Cypress is preferable because it bestows you with an exceptional interactive test runner in which normally accomplishes all commands. Cypress is pretty much faster and simpler to use as compare to its rest contemporaries. And, eventually, this has led to a huge demand for Cypress Tool Online Training. It is one of the most opted courses as well.
Let's now proceed further, and have a look at some of the highlighting utilization of Cypress.
Highlighting Utilization of Cypress
Cypress is a sort of tool that provides you with a range of exceptional features, and benefits. After stepping into its direction legitimately, you will gradually recognize the value of this tool.
By utilizing Cypress effectively, you will be able to compose various tests. These include- integration tests, end-to-end tests, etc.

Furthermore, it's highly preferable by companies because it's convenient to use and a trustable testing technique that executes in various browsers.
Moreover, to some extent, you will find Cypress superior to Selenium, but that's not it with Cypress. It, in fact, prepares developers to test automation, and get equipped with its details.
Consequently, while working with Cypress, you can create numerous strategies, and implement those throughout the workflow of Cypress.
Additionally, you will also find this framework letting you debug your respective applications, web structures right from the DevOps dominant tools. Hence, this process will give direct error indications.
Future Scope of Cypress
At the moment, Cypress is one of the valued testing tools in the field of Software Testing. Its speedy testing execution procedure makes it solitary in the IT section. It's able to work pretty much faster because it makes utilizes the same DOM events that are being generated by various browsers. It genuinely shines brighter at the moment, and that's the reason why it's being taken up by organizations to have an effective outcome. In fact, you can also consider this specific technology as the main development browser. Well, if you are interested in this specific fields, then you should surely get started with its professional course. To be precise, the Future Scope of Cypress training is quite vibrant, you will get the opportunity to learn a lot of new things concerning this topic.
Is Cypress a worth learning course?
Well, yes, Cypress is genuinely a worth learning course, and you should surely think of learning its detailing if your interest lies in this direction. This specific course will help you to know the real value of its technology that has contributed its bit to the evolution of automation. In fact, it is being considered as the "next big thing" in the automation sector for developers, and QA Engineers. Acquainting its details, functionalities, the mechanism will help you to shine in your direction and will create a different image amongst your peers. You will also be able to make a good amount of money out of this as well.
Conclusion
The suggested information above significantly explains the importance of Cypress. In the present scenario, it surely holds a lot of importance in the automation sector. Furthermore, if you want to acquire a detailed information regarding this subject, then you should surely opt for Cypress Tool Training in Noida. Acquiring a valid certification against your skill will validate your knowledge in front of the interviewer. Moreover, it will also help you in the long run.
Free Demo for Corporate & Online Trainings.
LEAVE A REPLY
Your email address will not be published. Required fields are marked *
Course Features

Reals Life Practical & Case Studies

Assignments

Lifetime Access

Expert Support

Global Certification

Job Portal Access