Ansible is configuration management, software provisioning, and application deployment tool that is free and open-source. It can be found in a lot of Unix-like systems. Furthermore, it may be set up to work seamlessly with Microsoft Windows.
Ansible is getting a lot of traction throughout the world because it has vast and dynamic productivity possibilities that few other tools have. Ansible's user base increased by more than 50% in 2017. Beginners and professionals alike can benefit from an integrated Ansible training course in Delhi in the growing global development scene.
The software provides a reliable framework for automating complex multi-tier IT systems. As a result of a wide range of emerging automation difficulties, it is gaining popularity among technological behemoths. Because of the growing interest in this sector, there are already over 72,000 active members in Ansible meetups throughout the world.
Ansible Training Course in Delhi from Croma Campus will teach you how to use Ansible to automate system administration operations on managed hosts, develop Ansible playbooks to standardize task execution, centrally manage playbooks, and schedule recurrent execution through a web interface. Students will also learn how to utilize Ansible Vault to handle encryption for Ansible, how to deploy Ansible Tower and use it to manage systems, and how to use Vagrant to run Ansible in a DevOps context.
Course Objectives:

Learn to utilize Ansible for Configuration Management and Infrastructure as a Code to deploy resources.

Learn the fundamentals of Ansible Architecture, Installation, and Configuration.

With our Ansible Certification Course in Delhi, you will learn how to work with Ansible Modules and how to use them to manage system resources.

Learn how to use Ansible to automate processes and run ad-hoc commands and playbooks.

Become familiar with Ansible Roles, which provide a structure for completely autonomous or interconnected collections.

Using Ansible Tower, learn how to manage Ansible deployments more simply at the enterprise level.
Based on 39 salaries, an early career Development Operations (DevOps) Engineer with 1-4 years of experience gets an average total compensation of $614,634 (including tips, bonus, and overtime pay). With our Ansible Training Course in Delhi, the average total salary for a mid-career Development Operations (DevOps) Engineer with 5-9 years of experience is $1,212,945.
To stay relevant, IT businesses must become more agile and collaborate. Even the simplest activities might take an eternity in a complex IT environment. Large systems are difficult to design, implement, and maintain. Business expectations are becoming increasingly complicated, and IT teams are grappling with issues such as management, availability, and cost.
Every other firm nowadays is attempting to automate as many processes as possible to improve the overall productivity and efficiency of the application and resources. Enterprise applications, which are often installed on multiple servers throughout the world, necessitate ongoing server configuration and management, which takes time and effort. After the Ansible Training Course in Delhi, you will have a strong understanding of automation tools like Ansible and can develop a playbook to automate this duplicate process, you will stand out and advance in your career.
Ansible is a simple, agentless IT automation platform that may help you optimize your present processes, transfer apps for better optimization, and give a common language for DevOps methods throughout your company.
Ansible is a basic automation language that is easy to learn, self-documenting, and doesn't require a grad-level computer science degree to read. It operates on the assumption that automation shouldn't be more complex than the jobs it's replacing. After completing the course from Ansible training institute in Delhi can update programs and configuration on hundreds of servers at once, but the approach is the same whether you're managing one or many.
Ansible is agentless, which means it can be set up in minutes using OpenSSH and does not require any server installations. Automation must be easy to be effective. People choose simple-to-understand and-to-adopt technologies.
One recurring difficulty when a company grows is that people with varying skill levels and expertise must utilize the same technology. There will be issues if the only people who know how to operate everything are a limited handful of IT specialists.
One of the reasons Ansible is outperforming other automation technologies is that it is much easier for an inexperienced operations-type individual who is not a coder to automate with Ansible. Ansible's main value is that it helps IT managers to automate the tedious parts of their jobs. This allows them to focus on efforts that will assist the company produce more value by allowing them to spend time on more vital responsibilities. Finally, Ansible frees up time for teams so that smart people can focus on smart things. Consequently, demand for Ansible Training in Delhi boosting up.
Ansible Automation Engineer works on an IT automation engine that automates cloud provisioning, configuration management, application deployment, intra-service orchestration, and a variety of other IT tasks. Once you will become an Ansible Automation Engineer after your Ansible Training Course in Delhi, you will be part of a dedicated and dynamic team.

Assist GITM Ops with the implementation of automation solutions.

Troubleshoot and fix problems in our development, test, and production environments.

Manage Ansible infrastructure, including maintenance and configuration, as well as providing SME support.

As needed, update system and process documentation and user guides. As needed, diagrams and SOPs will be used.

Work with the GITM engineering team to develop and install Ansible solutions for a dispersed data centre infrastructure.
After completing your Ansible training course in Delhi, you will be eligible to appear for interviews and be placed in reputable sectors. Among the top employers are Google, TCS, IBM, Cognizant Technology, Accenture, and other big design firms around the world.
With our Ansible certification training course in Delhi, you'll be able to swiftly establish yourself as a worldwide sought-after expert and easily outperform other applicants in interviews. By completing the Ansible training in Delhi, you can identify yourself as a skilled professional and increase your value in today's tech-dominated market. Because our accreditation is recognized all around the world, you can work from anywhere. If you like, you can also work in another country.
Choose the best Ansible training course in Delhi to become certified without going broke.
Why should you learn Ansible?
Ansible helps in removing barriers in deploying ot codes.
It doesn't require special coding skills and make automation easier.
It is a simple IT automation engine which automates various processes.
Ansible is really easy to install & easy to use it.
It makes out the candiadte ready for different projects.
Plenary for Ansible Certification Training
| Track | Week Days | Weekends | Fast Track |
| --- | --- | --- | --- |
| Course Duration | 40-45 Days | 7 Weekends | 8 Days |
| Hours | 1 Hrs. Per Day | 2 Hrs. Per Day | 6+ Hrs. Per Day |
| Training Mode | Classroom/Online | Classroom/Online | Classroom/Online |
Want To Know More About
This Course
Program fees are indicative only* Know more
Program Core Credentials

Trainer Profiles
Industry Experts

Trained Students
10000+

Success Ratio
100%

Corporate Training
For India & Abroad

Job Assistance
100%
BATCH TIMINGS
Ansible Certification Training Upcoming Batches
Take class during weekdays and utilize your weekend for practice.
Get regular training by Industry Experts.
Get Proper guidance on certifications.
Register for Best Training Program.
10% OFF
Running lack of time? Join Fastrack classes to speed up your career growth.
Materials and guidance on certifications
Register for Best Training Program.
Take class during weekdays and utilize your weekend for practice.
Get regular training by Industry Experts.
Get Proper guidance on certifications.
Register for Best Training Program.
10% OFF
Take class during weekdays and utilize your weekend for practice.
Get regular training by Industry Experts.
Get Proper guidance on certifications.
Register for Best Training Program.
10% OFF
More Suitable for working professionals who cannot join in weekdays
Get Intensive coaching in less time
Get Proper guidance on certifications.
Register for Best Training Program.
10% OFF
More Suitable for working professionals who cannot join in weekdays
Get Intensive coaching in less time
Get Proper guidance on certifications.
Register for Best Training Program.
10% OFF
Timings Doesn't Suit You ?
We can set up a batch at your convenient time.
FOR QUERIES, FEEDBACK OR ASSISTANCE
Contact Croma Campus Learner Support
Best of support with us
WhatsApp (For Call & Chat)
CURRICULUM & PROJECTS
Ansible Certification Training
Evolution of Infrastructure
Overview of Infrastructure as a Code
What is Configuration Management
Get full course syllabus in your inbox
Ansible Architecture and its working
Installation and Configuration
Working with Command Line Tools
Get full course syllabus in your inbox
Writing Ansible Playbooks
Get full course syllabus in your inbox
Get full course syllabus in your inbox
Working with Ansible Galaxy
Get full course syllabus in your inbox
Features of Ansible Tower
Manage and Track Inventory
Get full course syllabus in your inbox
Need Customized curriculum?
Mock Interviews
Prepare & Practice for real-life job interviews by joining the Mock Interviews drive at Croma Campus and learn to perform with confidence with our expert team.
Not sure of Interview environments? Don't worry, our team will familiarize you and help you in giving your best shot even under heavy pressures.
Our Mock Interviews are conducted by trailblazing industry-experts having years of experience and they will surely help you to improve your chances of getting hired in real.
How Croma Campus Mock Interview Works?

Projects
Validate your skills and knowledge by working on industry-based projects that includes significant real-time use cases.
Gain hands-on expertize in Top IT skills and become industry-ready after completing our project works and assessments.
Our projects are perfectly aligned with the modules given in the curriculum and they are picked up based on latest industry standards.
Add some meaningful project works in your resume, get noticed by top industries and start earning huge salary lumps right away.
Request more informations
self assessment
Learn, Grow & Test your skill with Online Assessment Exam to achieve your Certification Goals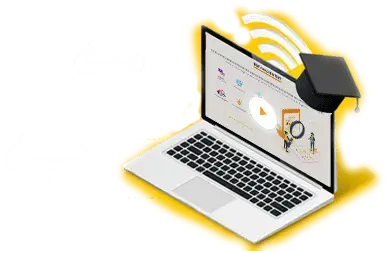 It works by using SSH (or other transport protocols) to communicate with remote servers and execute tasks defined in Ansible playbooks. Ansible playbooks are written in YAML and describe the desired state of a system. Ansible uses a declarative approach, meaning you specify what you want to achieve, and Ansible takes care of the how.
Ansible has several key components: Inventory, Playbooks, Modules, Roles, Ad-Hoc Commands, Ansible Tower (or AWX), etc.
Ansible offers several advantages for automation: it doesn't require any agent software to be installed on target hosts, making it easy to set up and use. Its playbooks use a simple YAML syntax that is easy to read and write, making automation tasks more accessible to a wider audience. Well, Ansible is idempotent, meaning running a playbook multiple times has the same effect as running it once. This ensures consistency and reliability.
Career Assistance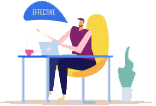 - Build an Impressive Resume
- Get Tips from Trainer to Clear Interviews
- Attend Mock-Up Interviews with Experts
- Get Interviews & Get Hired
Are you satisfied with our Training Curriculum?
If yes, Register today and get impeccable Learning Solutions!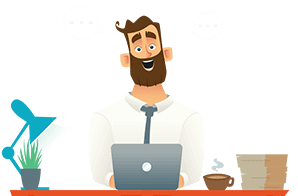 Instructor-led Sessions
The most traditional way to learn with increased visibility,monitoring and control over learners with ease to learn at any time from internet-connected devices.
Real-life Case Studies
Case studies based on top industry frameworks help you to relate your learning with real-time based industry solutions.
Assignment
Adding the scope of improvement and fostering the analytical abilities and skills through the perfect piece of academic work.
Lifetime Access
Get Unlimited access of the course throughout the life providing the freedom to learn at your own pace.
24 x 7 Expert Support
With no limits to learn and in-depth vision from all-time available support to resolve all your queries related to the course.

Certification
Each certification associated with the program is affiliated with the top universities providing edge to gain epitome in the course.
Training Certification
Earn your certificate
Your certificate and skills are vital to the extent of jump-starting your career and giving you a chance to compete in a global space.
Share your achievement
Talk about it on Linkedin, Twitter, Facebook, boost your resume or frame it- tell your friend and colleagues about it.
Video Reviews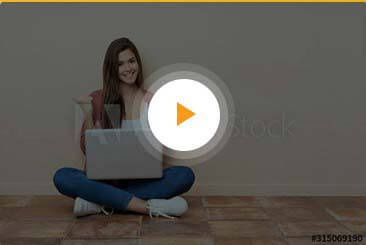 Corporate Training at Croma Campus helped our employees in getting all the required skills through an organized method of instructions. It was truly amazing getting associated with Croma campus with the amazing content delivery and constant support.
Mr. Rajiv Kumar
Manager at Genpact
Batch-2020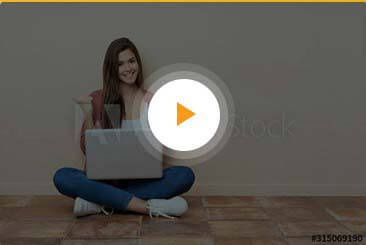 Through corporate training at Croma campus, our employees got all capabilities and knowledge that is required to achieve company goals and success. Furthermore, the training also helped in improving teamwork, employee's satisfaction, retention, and more.
Mr. Abhishek Sharma
Manager at Tech Mahindra
Batch - 2021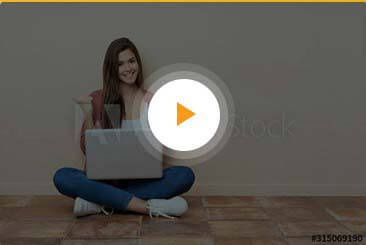 Adding skills and certifications to employers' resume was a wise decision that helped us to increase our revenue by 200 percent and also improved our reputation in terms of quality and on-time delivery.
Mr. Vikram Singh
Manager at hCentive
Batch-2021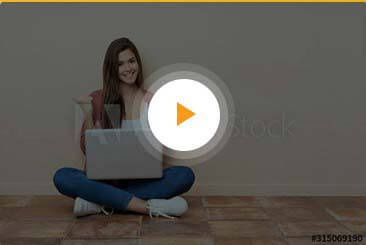 Croma Campus is the best place to learn with amazing support and customer services. The team is always ready to help and assist. They helped me to understand all salesforce concept and today I am working as a Salesforce Professional in a leading industry.
Mrs. Shreya Saxena
Training in Salesforce
Batch-2022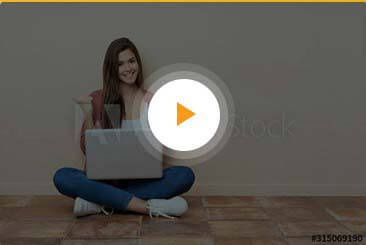 I did complete two courses from Croma Campus. One was web designing and the other was PHP. The mentors are so skillful and knowledgeable. They helped me to learn all concepts with ease without any hassle and I am highly satisfied with my choice.
Mr. Tarun Gupta
Training in PHP
Batch-2021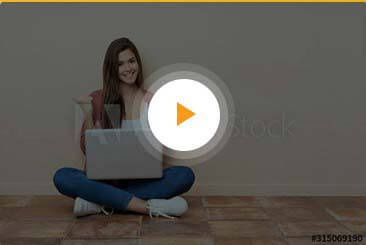 Earlier, I was not sure how online training can help in building a career but the career assistance and mentorship at Croma was so good that I would like to recommend everyone to join the Croma Learning Campus and boost your confidence level too..
Mr. Siddharth Sharma
Training in Software Testing
Batch-2021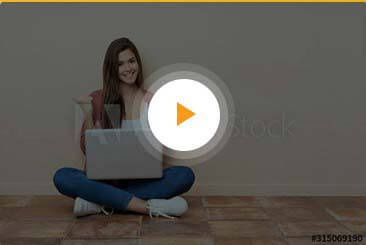 I am a Data Science professional and working with a leading IT industry for more than 15 years. I do have practical exposure to different Data Science services and technologies. I love to teach people having aspiring minds.
Mr. Anurag Mishra
Specialization in Data Science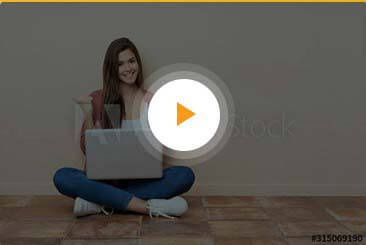 I am a Data Analytics professional with over 10 years of experience. I am associated with Croma campus from last two years. I have trained hundreds of students and guided them towards their career goals and enhancements.
Mr. Tanveer
Specialization in Data Analytics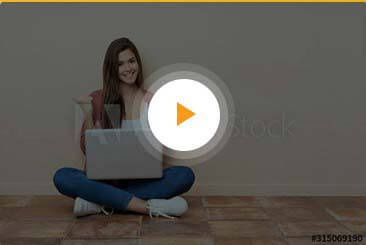 I am a Cloud Computing expert with more than 12 years of experience in an MNC. Till date, I have trained and mentored hundreds of students and professionals globally. Working at Croma is an enriching experience and a wonderful journey too.
Mr. Vikash Jha
Specialization in Cloud Computing